We know parents do the best they can for their kids and we all love them for everything they've done for us. But, just for now, allow us to be a little unfair and exercise a bit of favoritism that extends all the way to Japan where a mom just built a replica of the 2012 Red Bull Formula 1 race car.
Nope, we're not talking about a simple art project here. Yahoo! Autos reports that the woman spent an entire month to make the replica of the Red Bull race car--complete with all the details and graphics--out of cardboard.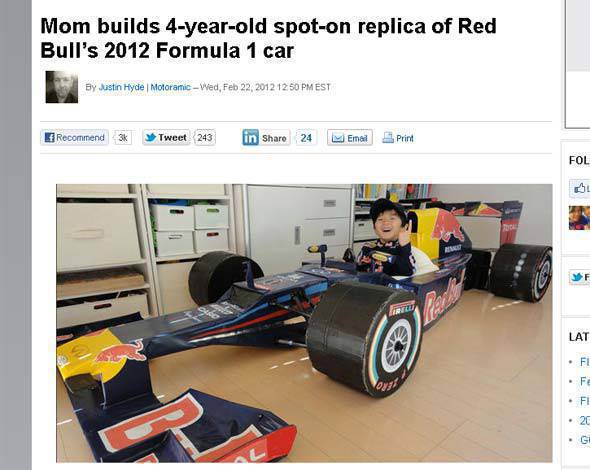 Continue reading below ↓
Recommended Videos
Isn't it awesome? Click here for more photos.
To parents out there, would you do the same for your kid?