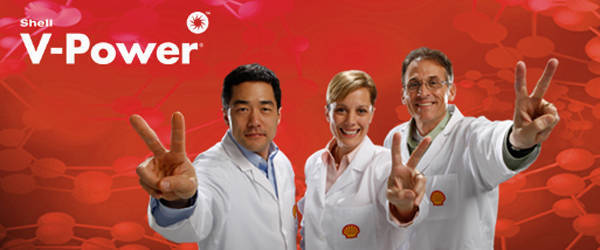 Last night, we posted the following message on our Facebook page:
The Chief is giving away P2,500 worth of Shell V-Power to the person who can post the most romantic way to use the car in celebrating Valentine's Day. He'll pick the winner by 6am of February 14.
Needless to say, we got some pretty sweet entries. Here are 10 of the better ones:
1. I would dismantle the parts and spell "I love you." - Marlon Chua
2. I would fill the back seat with petals of red roses, then fill the car with stickpads that describe how much I love her. Then I'd wait outside the car and hold heart-shaped balloons with a cute teddy bear. - Matt Suzara
3. TOP GEAR:
To spend a Valentine date in a car
Or a road trip to
Pampanga with my
Gorgeous wife. It will be an
Endless route
And I'll make sure that it is worth
Remembering. - Marlon Franco
4. I would let my wife drive my car...even though she doesn't know how to. - Paul Seco
5. I would chauffeur my mom and dad on their 30th Valentine's Day date. - Karl Quimco
6. I would have her car pimped with what she wants--pink seats, girly steering wheel, girly songs, and a very clean interior--then top it off with a personalized plate. - Nathan Legaspi
Continue reading below ↓
Recommended Videos
7. I would fill my truck bed with roses and I'd lay her down there. - Rafael Nic Sta. Rita
8. I would serenade my wife with the car horn as my musical accompaniment. Come the chorus part, our neighbors would join with their own car horns and we'd have some sort of an orchestra. - Richard Mamuyac
9. I would show up at her house when she least expects it, Philippine travel guide in hand. I'd make her choose a random page and tell her that we'd be going there. She'd say that she hasn't packed, but I'm two steps ahead of her. I'd have a bag with everything that she could possibly need for our impromptu road trip. - Robert Alvarez
10. I would write--using a removable marker--my girlfriend's sweet lines to me around the car and its hood, then draw her face on the roof. I'd park my car in front of her building, then call to ask her to check me out through her window. - Gene Gondraneos
There were so many good ones among the entries, and it was rather difficult to pick just one. In the end, we had to choose the most unique idea--one that sounded the most exciting. We imagine even the Stig would single this one out. Here's our winning entry:
WINNER: I would drive her into an empty parking lot and drift carefully while making heart-shaped tire marks. - Ronki Ronquillo
Ronki wins the P2,500 worth of Shell V-Power--more than enough for his planned drifting project.
We'd like to thank all those who joined our simple contest. Have a love-filled Valentine's Day, everyone!