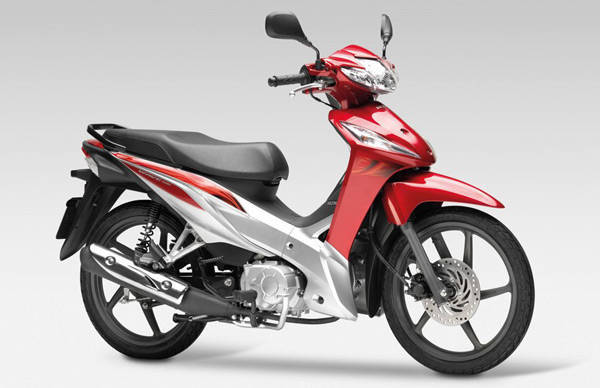 Here's a bit of advice to motorcycle thieves: Next time, choose your target.
Gefre Janohan Perocho, 30, is now behind bars after recently attempting to steal a Honda Wave motorcycle (license plate 5492) at the parking area of Puregold Price Club in Tayuman in Tondo, Manila.
To Perocho, a resident of Talakitok St. in Dagat-Dagatan, Caloocan City, stealing motorcycles wasn't new. What was new to him was stealing a motorbike from a cop. SPO1 Ronnie Bartolo happened to have parked his Wave at said parking area to get a quick meal at a nearby restaurant. Upon his return to retrieve his motorcycle, he saw Perocho--who was then still wearing a helmet--in the act of attempting to start his motorbike's engine using several keys.
Bartolo immediately approached the suspect that led to the latter's arrest.
In his report to NCR Police Office chief director Leonardo Espina, Bartolo expressed belief that Perocho had long been involved in a series of motorcycle theft in the Manila area as evidenced by the bulk of motorcycle keys recovered from the suspect.
Perocho was detained at the Jose Abad Santos Police Station after being charged of "carnapping."
It seems like committing a crime or illegal act against persons in authority is becoming fashionable these days. A former MMDA traffic enforcer was apprehended last Sunday by MMDA chief Francis Tolentino himself after the erstwhile traffic officer had pulled over the MMDA boss for no apparent reason.
Continue reading below ↓
Recommended Videos