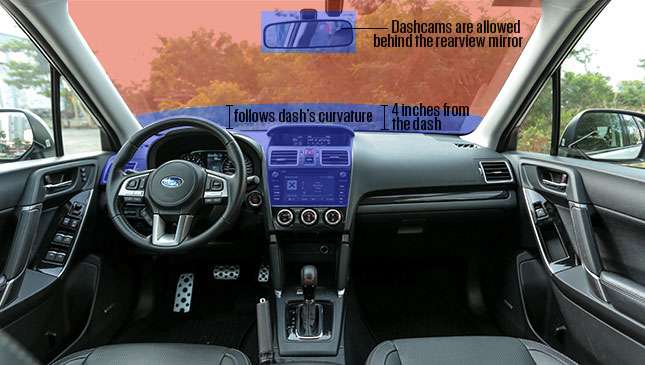 After Republic Act 10913 (aka Anti-Distracted Driving Act or ADDA) was suspended two weeks ago, the Department of Transportation (DOTr) didn't get, umm, distracted and went to work to revise the implementing rules and regulations (IRR).
During a recent meeting with partner agencies and a demo with enforcers, DOTr showed us where motorists can mount their dashcam and mobile devices. Let it be clear that mobile communication devices like smartphones can be used for navigation purposes and making/receiving calls, provided that the call is being made with a hands-free function. While using Waze or Google Maps, motorists are advised to set their destinations in the app before driving off.
Be guided with the image above on where you can mount your devices. Note that the 'safe zone' now occupies a part of the windshield. "GPS or cellphones may be placed or mounted below, at the same level, or on top of the dashboard, and even on the windshield, as long as the highest point of the device should not be higher than 4 inches from the dashboard," the FAQ on RA 10913 indicated. It should be noted that the four-inch measurement follows the curvature of your dash.
ADVERTISEMENT - CONTINUE READING BELOW ↓
This afternoon, the DOTr said that the revised IRR's "tentative publication" is on June 13. Stay tuned for more updates to learn more about the prohibited activities involving the use of mobile phones, and ADDA's publication and implementation date.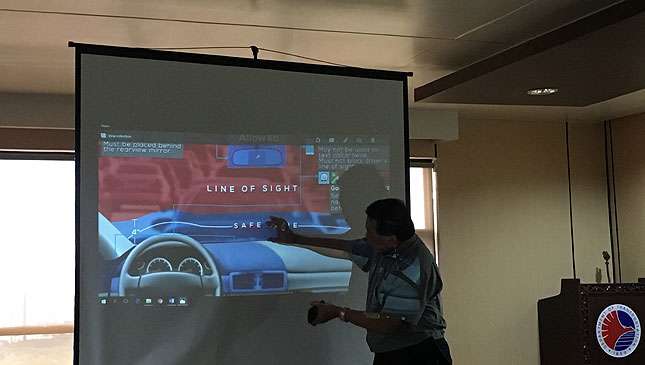 ADVERTISEMENT - CONTINUE READING BELOW ↓
Recommended Videos