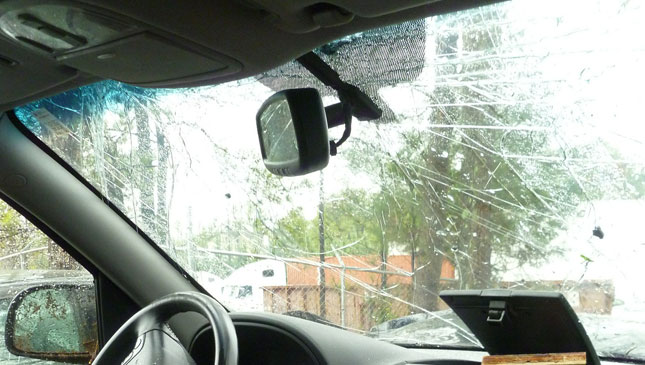 We've all heard the horror stories of motorists who were driving along peacefully, only to be startled by the impact of a stone or some hard object hitting their windshield. Sometimes it's the result of errant citizens out for cheap thrills, other times it's part of a more elaborate carnapping scheme. Now, a new bill will rightly punish those who take part in such schemes.
House Bill 7163, which has just been approved on its second reading, wants to penalize those who throw stones or other hard objects at moving or stationary vehicles. Anyone caught throwing things at cars will be met with the following penalties, as stated in the bill:
Continue reading below ↓
Recommended Videos
a) One year imprisonment and a fine of P10,000, in addition to the cost of repair of the vehicle;
b) Five years imprisonment and a fine of P15,000, in addition to the civil liabilities for medical expenses and rehabilitation, if such act results in any physical injury to a person;
c) Twenty-five years imprisonment and a fine of P100,000, in addition to the civil liabilities, if such act results in the death of any person.
"By penalizing the act of throwing stones and hard objects at vehicles and providing stiff penalties for the crime, people will be forewarned of the consequences of such crime, thereby serving as deterrent to future wrongdoers. Thus, the wellbeing of the travelers as well as the drivers and the owners of the vehicles is ensured," said Rep. Rodolfo Fariñas, the bill's principal author.

It's safe to say that this measure would be met with resounding approval from motorists should it pass into law. After all, no one should have to worry about a broken windshield or bodily harm when they're driving home at night.