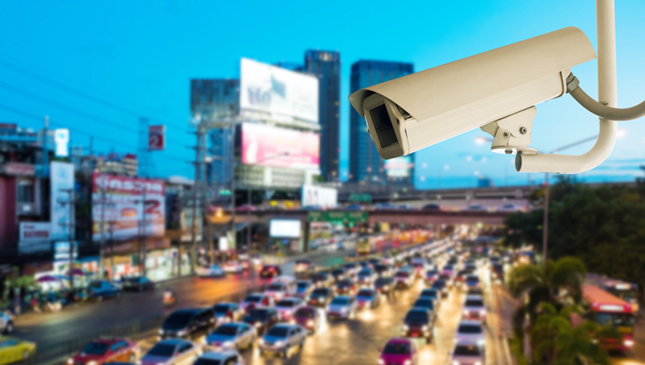 The Metropolitan Manila Development Authority officially restarted its "No Physical Contact Apprehension Program" (or No Contact Program) today, April 15. This means that starting today, motorists violating traffic laws and regulations can be cited and penalized for their violation even if they did not get stopped physically on the road by an MMDA traffic enforcer. The MMDA has released a list of FAQs that addresses some of the most important points about this program, but on social media, there is a message going around that is spreading claims that are not factual, and could get you in a lot of trouble if you believe them.
Let's dissect some of the inaccuracies currently going around in social-media and Viber groups.
MYTH #1: MMDA traffic enforcers will no longer flag down any driver for any traffic violation on the road.
FACT: The No Contact Program is not an exclusive method to apprehend traffic violators. Instead, it is to be executed in addition to the physical apprehension of traffic violators by MMDA enforcers on the ground. The MMDA FAQ specifically states that "no-contact traffic apprehension was designed to catch moving violations, thus leaving the apprehension of administrative offenses to MMDA constables." As stated, MMDA traffic enforcers on the ground can now focus on administrative offenses (e.g. colorum, out-of-line violations), but this does not mean that an MMDA traffic enforcer can no longer apprehend you for any other moving violation (e.g. disregarding traffic signs, reckless driving, number-coding). Again, MMDA traffic enforcers/constables can still apprehend you physically for traffic violations. If this happens to you, do not tell the enforcer that according to a message you saw in your Viber group, it is not allowed anymore. This would make you not only look foolish, but downright wrong.
ADVERTISEMENT - CONTINUE READING BELOW ↓
What the No Contact Program means is that just because you saw a public utility bus not get apprehended for illegally unloading at the split before a flyover, it doesn't mean that said bus got away with no infraction. It is instances like this that the No Contact Program is specifically useful for, as instead of an enforcer flagging down that bus and blocking traffic, the No Contact Program team can just capture the violation on camera and send the violation report to the bus company instead.
MYTH #2: With the No Contact Program, "shifting two lanes" will be considered swerving and penalized.
FACT: As has been emphasized by the MMDA in previous FAQs, "swerving is not a traffic violation per se. It is defined as a movement wherein vehicles shift from a lane to another. However, it can constitute the offense of reckless driving if it is done without precaution (e.g. swerving in an abrupt and careless manner, swerving without the use of signals, or swerving across solid lines). Swerving can also constitute the offense of disregarding traffic signs if there are signs present that explicitly prohibit swerving in the area."
ADVERTISEMENT - CONTINUE READING BELOW ↓
Recommended Videos
The re-implementation of the No Contact Program did not change the definition of swerving, nor does it now make it illegal to shift two lanes. Again, swerving only becomes a traffic violation when it is done in an abrupt and reckless manner (the violation would be reckless driving), or if you change lanes in places where it is prohibited by explicit signs or lane markings (the violation would be disregarding traffic signs, or also reckless driving). The mere act of shifting two lanes--if done carefully, with proper signal lights, and in a place where changing lanes is allowed--is not prohibited by the No Contact Program.
MYTH #3: Violators are given only five days to contest their no-contact citation.
FACT: The MMDA FAQ makes it clear that "the traffic violator shall have the right to file a protest before the MMDA Traffic Adjudication Division (TAD) within seven days from receipt of the notice." So that's two whole days missing from the viral message going around. MMDA also wants to remind people that the seven-day period starts only after the receipt of the notice by the violator. Even with an adverse decision from TAD, the driver can still file a motion for reconsideration within 15 days, and, if still denied, file within 30 days an appeal with the Office of the Chairman.
ADVERTISEMENT - CONTINUE READING BELOW ↓
Be careful what you spread on social media. Always verify the correctness of the information first, and as much as possible, refer to official sources instead.
Photo from Official Gazette of the Republic of the Philippines website