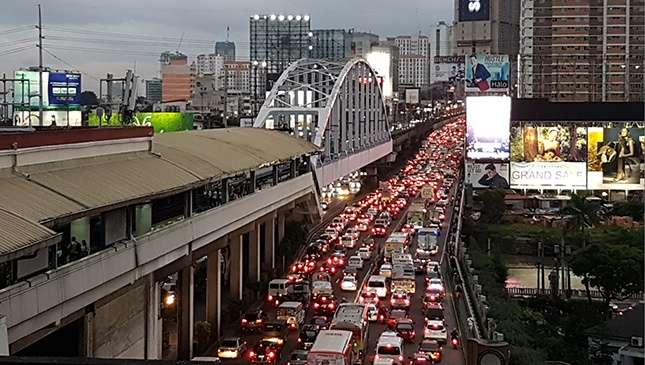 The Department of Transportation (DOTr) has today served its final decision to terminate its contract with Busan Universal Railways (BURI) for the maintenance of MRT-3 and other services.
The official decision cited BURI's inability to address issues raised in a termination notice served last month. The reasons, as stated by the DOTr, were:
1) Poor performance.
2) Failure to put in service and subsequently ensure the availability of contractually obligated number of trains, and more important, for failure to put in operation reliable and efficient trains.
3) Failure to implement a feasible procurement plan for spare parts, as it in fact failed to procure and store the required volume of spare parts, which affected its ability to effect immediate repairs on defective trains and other facilities of the MRT-3 system.
Continue reading below ↓
Recommended Videos
4) Failure to comply with the contractual requirements of a complete and up-to-date Computerized Maintenance Management System.
"It cannot be overemphasized that what is at stake here is the welfare and interest of the riding public. This office could not just sit back and wait while watching BURI trifle and flirt with the lives of the commuting public, with its substandard performance," DOTr secretary Arthur Tugade said.
Of course, these problems are nothing new. They've sadly become a daily reality for Metro Manila commuters. Within the last few days, it's been reported that MRT-3 trains broke down earlier this morning due to technical glitches, and one even emitted smoke on Saturday. In both cases, passengers were forced to hop off.
In response to the recent MRT glitches, senator Grace Poe said: "I urge the MRT management to immediately take a more rigorous technical evaluation of all the remaining coaches to make sure that life-threatening glitches do not occur at the very least knowing the line's current status of being prone to breakdowns."
While a new maintenance provider is being procured, the temporary MRT-3 Maintenance Transition Team will oversee the rail's maintenance works. It will be aided by the Philippine National Railways and Light Rail Transit Authority.
Will the new maintenance provider help prevent these frequent breakdowns? For every commuter's sake, we really hope so.