We finally have a good look at what the stations along EDSA's inner bus lanes look like, and frankly, they appear rather nice.
The Department of Transportation (DOTr)  shared photos of completed bus stops along the EDSA Busway on social media yesterday, showing off new steel railings and roofing as well as proper signage. The agency also says crossings and pathways leading to the stops will be reachable to everyone and will complement accessibility options provided by EDSA's MRT-3 stations. Look:
"The EDSA Busways are dedicated and controlled lanes exclusively for accredited public utility buses," the DOTr says in its post. "These are protected from disruption of other vehicles, which then guarantees the safety of the bus drivers and passengers, and minimizes traffic congestion and delays, thus making public transport safe, reliable, and efficient."
There's just one thing we're kind of worried about: Buses will now open their doors on the side of traffic since local units are designed to ply the outermost lanes. If authorities do a good-enough job of keeping traffic away from the stops, however, this shouldn't pose as too much of a problem.
ADVERTISEMENT - CONTINUE READING BELOW ↓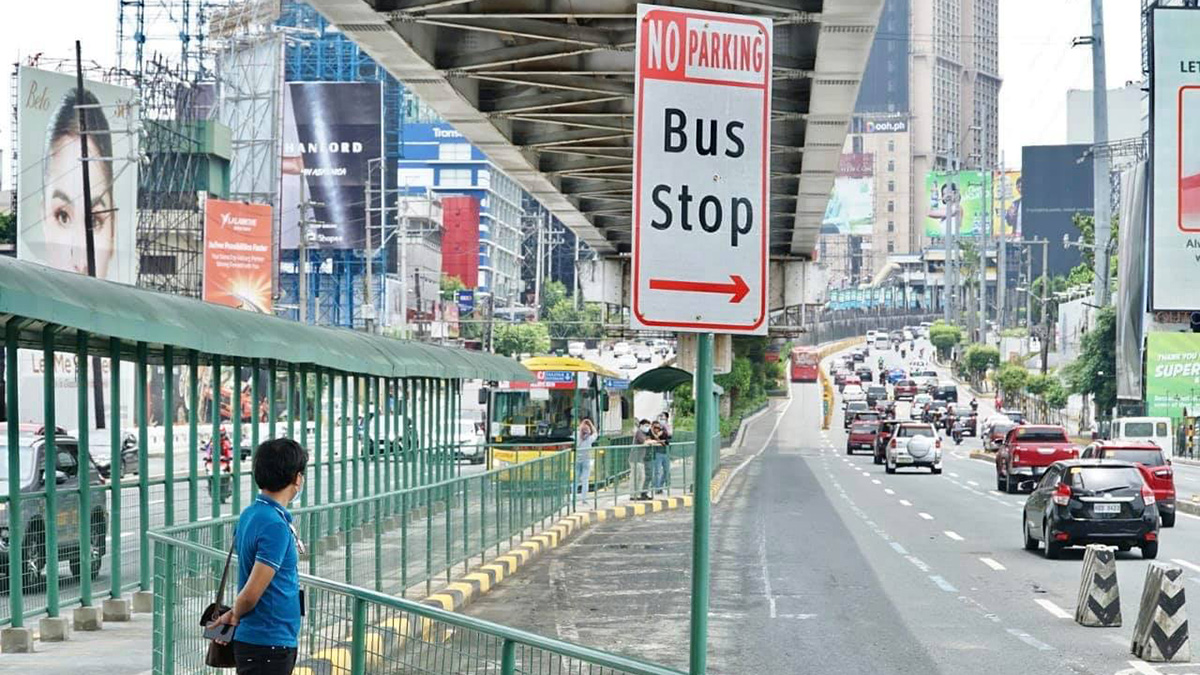 At the very least, the new lane format allows for safer biking on the outermost lanes of the thoroughfare. What do you think of EDSA Busway's setup on EDSA's innermost lanes? Is this something you think can work in the long run?