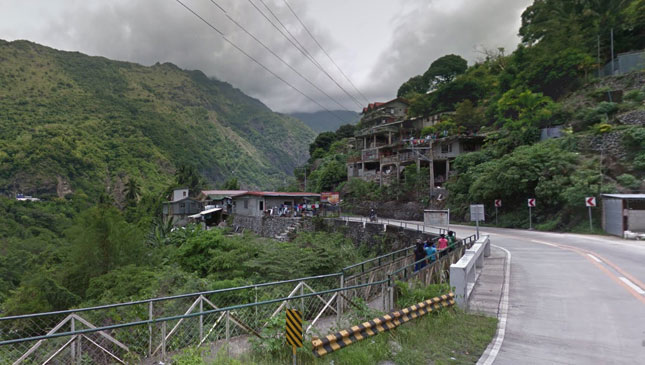 The Philippine Department of Public Works and Highways (DPWH) is still busy clearing Kennon Road, as well as 15 other roads in Luzon, after 'Karding' battered the country's largest island with monsoon rains the past weekend.
According to a post by the government agency on Facebook, the clearing operations are the result of road collapses, damaged slope protection, mud and debris flow, as well as flooding. It added that the total cost of damage is still being assessed.
"DPWH Bureau of Maintenance (DPWH-BOM) reported that clearing operations are being undertaken by DPWH field offices in nine (9) closed roads in Cordillera Administrative Region (CAR) which include Kennon Road," the agency's post reads.
Continue reading below ↓
Recommended Videos
Below are the other roads which the DPWH says are undergoing clearing operations:
*Benguet-Nueva Vizcaya Road, K0270+050-K0270+080 in Loacan, Itogon
*Benguet; Baguio-Bontoc Road in K0302+300-K0302+320, Cattubo, Atok, Benguet, K0306+000-K0306+020 in Cattubo, Atok, Benguet, and K0387+950-K0388+000, Balitian Section in Bontoc, Mt. Province
*Abra-Ilocos Norte Road, K0451+150-K0451+250, in Nagaparan, Danglas, Abra
*Abra-Kalinga Road, K0465+500-K0465+530 in Baquero, Nalbuan, Baay--Licuan, Abra
*Baguio City Limit-Sto. Tomas Road, K0263+500-K0260+530 in Sitio Bandilaan, Cabuyao, Tuba
*Acop-Kapangan-Kibungan-Bakun Road, K0345+600 - K0345+670 in Bagtangan, Gambang, Bakun, Benguet
*Gurel-Bokod-Kabayan-Buguias-Abatan Road, K0364+800-K0364+830, in Abatan, Buguias, Benguet
*Tabuk--Banaue Road, K0543+200- K0543+395, Dumanay Section in Tanudan, Kalinga
*Calasiao Old Road, K0204+000 - K0204+150, Pangasinan
*Bigaa Plaridel via Bulacan & Malolos Road, K0031+ (-)100 to K0031+050 (Balagtas Section) in Bulacan
*Sto. Tomas-Minalin Road (Minalin-Macabebe Section), K0070+900 -K0073+600 in Telacsan, Macabebe, Pampanga
*Baliwag - Candaba - Sta. Ana Road, Bomba Bridge (Detour Road), K0068+348 in San Agustin, Candaba
*Apalit - Macabebe - Masantol Road, K0062+900 - K0063+750, Sta. Lucia, Matua, Masantol, and K0058+230 - K0058+750 in Caduang Tete, Macabebe, Pampanga
*Candaba - San Miguel Road, K0073+400 - K0073+600, Paralaya, in Candaba, Pampanga
*Paniqui-Camiling-Wawa Road, K0169+100 - K0170+000 in Barangay Sawat-Bilad, Camiling, Tarlac
Meanwhile, the roads below are currently passable only to light vehicles:
*Agoo-Baguio City Road, K0252+950 in Palina, Pugo, La Union
*Urdaneta-Dagupan Road (via Zambales) covering Traffic Jollibee Junction, Burgos Street, and YMCA Section
*Urdaneta Jct-Dagupan Road via Perez Road; Urdaneta Jct-Dagupan Roadvia Tarlac Road, Mayombo Section (Villaflor)
*Dagupan-Bonuan-San Fabian Road, K0381+500 Arellano Section
*Judge Jose De Venecia Sr. Ave Road (Sphere Section)
*Urdaneta Junction-Dagupan Road, K0199+150-K0200+150 (Ventenilla Section) and K0203+700-K204+200, Bued Section
*San Carlos-Calasiao Road, K0210+500 - K0210+570, Malabago Section, K0212+800 - K0212+840, Mancup Section, and K0213+050-K0213+295, Poblacion Section in Pangasinan
*San Vicente-Savidug-Chavayan-Sumnanga-Nakanmuan Road, K0018+600 in Batanes; and the Manila North Road, K0058+800-K0059+000 in San Simon, Pampanga
Again, take note of the abovementioned routes. If you're going to be heading up North anytime soon, drive safely. Just because the rain has subsided doesn't mean affected routes are entirely safe.