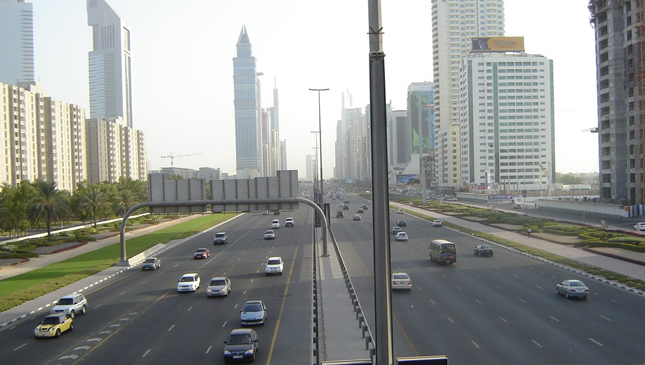 License plates: Two words that have motorists all over the Philippines clenching their fists in frustration. And to rub salt to the wound, while we're stuck waiting ages for something that should've arrived years ago, other places are already making the shift towards digital.
We're talking of Dubai, which the BBC has reported is set to begin trials of "smart plates with digital screens, GPS and transmitters" next month. According to the report, this is all part of the city's plan to become an "international technology hub."
The head of the Vehicle Licensing Department of Dubai's Roads and Transport Authority, Sultan Abdullah al-Marzouqi, says the tech should make driving more convenient for the city's motorists. What's more, the vehicles fitted with these devices can immediately contact emergency services in case of an accident, and will relay traffic information to other drivers.
Continue reading below ↓
Recommended Videos
The shift should make collecting fines from erring drivers easier, too. "Payment for fines, parking fees or renewing registration plates will be automatically deducted from users' accounts. Number plates can also be changed using the RTA's app or website," the report says.
The downside? According to the BBC, the digital plates will enable authorities to keep tabs on motorists, "raising potential issues surrounding privacy and information security."
Frankly, we're just jealous they even have legitimate license plates. Maybe by the time digital plates arrive here in the Philippines, Dubai will be shifting to a cloud-based vehicle identification system or something. Or, you know…flying cars?