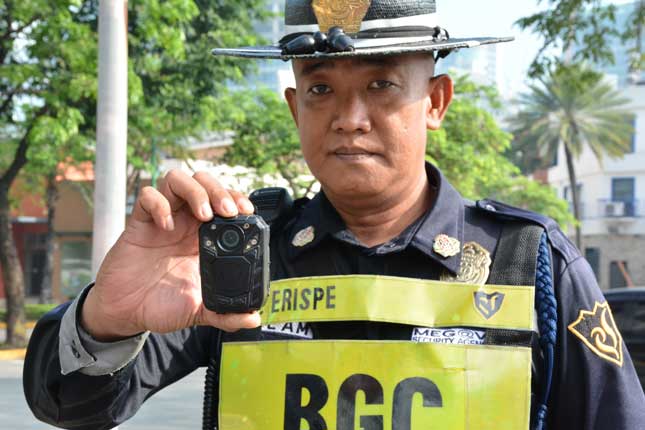 Corrupt traffic officers are a fact of motoring life in the Philippines, but so are disrespectful motorists. And when a traffic officer and a motorist argue, the encounter often leads to one party filing a formal complaint, and the other declaring innocence. In this scenario, it's usually just the word of one person against that of the other. Which one would you believe?
Now, motorists have long armed themselves with some kind of protection: the dash camera. The trouble here is that dashcams can be very one-sided--especially when edited, spliced and uploaded on social media. Obviously, camera-equipped motorists will only share flattering videos. Why would they show self-incriminating footage, right? And so, in the advent of electronic recording devices, traffic officers seem to always find themselves on the receiving end of a PR hailstorm.
That's precisely why Bonifacio Global City has now equipped its traffic marshals with body cameras, which will serve to document their transactions with apprehended motorists. "This program was initiated to preserve the integrity of the newly transformed security force of BGC, as well as to protect the marshals and the motorists in their daily transactions," BGC shared with TopGear.com.ph in a statement.
We commend this move, and we agree that all officers in charge of traffic management in the country should be equipped with body cameras. Right now, BGC has acquired just 30 such cameras. That number will only service a portion of BGC's 116 marshals, but it's a start. With 67 marshals deployed in the morning and 49 in the evening, those gadgets will go a long way toward upholding integrity and professionalism among BGC traffic marshals.
Continue reading below ↓
Recommended Videos
Yep, both motorists and marshals can no longer fabricate accusations inside BGC. We hope the MMDA can follow suit.
Photos from Bonifacio Global City