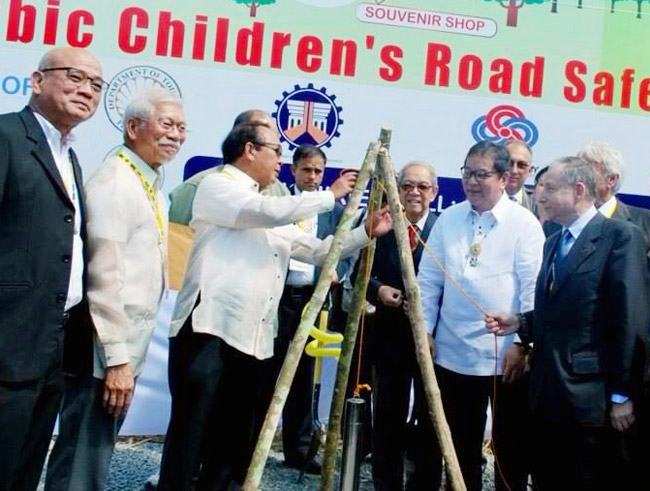 Federation Internationale de l'Automobile president Jean Todt was here recently to open the "Asia-Pacific Drive Tourism Conference," held at the Subic Bay Exhibition and Convention Center.
As president of the FIA, the Paris-based organization that governs 239 national motoring and sporting organizations worldwide, including Formula 1 and the World Rally Championship, Todt delivered the keynote speech, telling the audience that tourism can be a key generator of economic success, provided that tour operators, tourist companies, automobile clubs and national governments worked together to make it safe for everyone.
Todt noted that as more people travel for business or leisure, road injuries and fatalities will continue to rise in developing countries, particularly those involving tourists.
"Road crashes represent the highest risk that tourists are likely to face," said Todt. "A tourist is more likely to be injured on the road than to suffer from disease, violence or risks associated with other transport modes such as flying. Without planning and a sustainable approach, dangerous roads, dangerous infrastructure and dangerous driving can turn a tourist's dream into a nightmare--not only for the tourist but also for the local population."
With the assistance of the FIA, the United Nations launched its Decade of Action for Road Safety three years ago to raise awareness on the global road safety crisis that injures 50 million people and kills 1.3 million more every year on roads around the world. However, while over 100 countries support the project, Todt noted that many still don't take road safety seriously enough.
Continue reading below ↓
Recommended Videos
"Unless we strengthen our efforts, by 2020, two million people will die every year as a result of dangerous roads," Todt warned. "That would mean road safety would outstrip any other major global pandemic in terms of fatalities."
You will remember that Todt was the team principal of Scuderia Ferrari during Michael Schumacher's unprecedented run of five straight championships from 2000 to 2004. Needless to say, the guy knows a thing or two about the hazards of driving.
With Todt's pronouncement, do you think the Philippine government is doing enough for road safety, or are we one of the countries that he said are not taking road safety seriously enough?