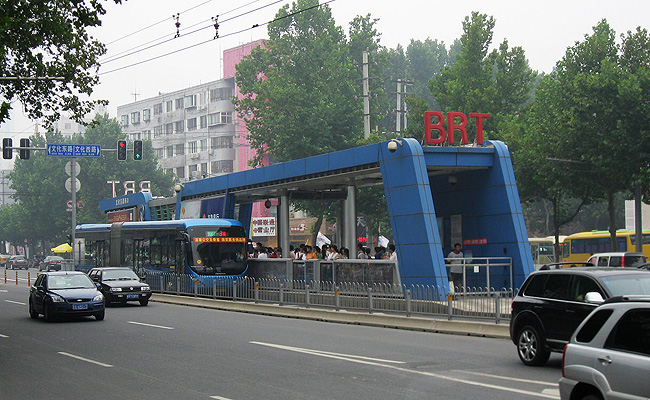 Nearly three months after the National Economic and Development Authority confirmed the Cebu bus rapid transit project as one of seven new infrastructure projects of the government, the Department of Budget and Management has approved its funding strategy for P9.48 billion.
"We want to enhance urban mobility in Cebu by establishing a high-quality, viable and sustainable bus rapid transit system," said Budget secretary Florencio Abad. "Once completed, the project will give Cebu's commuters a fast, comfortable and cost-effective mode of transportation. The main idea here really is to emulate a modern rail-based transit system at a much lower cost."
The NEDA approved the project for a total cost of P10.62 billion, with the DBM covering it for P9.48 million. The remaining P1.14 billion will be shouldered by the private sector "and mainly utilized for the purchase of necessary motor vehicles."
"The Cebu bus rapid transit represents the Aquino administration's efforts to cultivate a more vibrant economic environment for cities outside Metro Manila," Abad added.
ADVERTISEMENT - CONTINUE READING BELOW ↓
Photo from Wikimedia Commons
ADVERTISEMENT - CONTINUE READING BELOW ↓
Recommended Videos