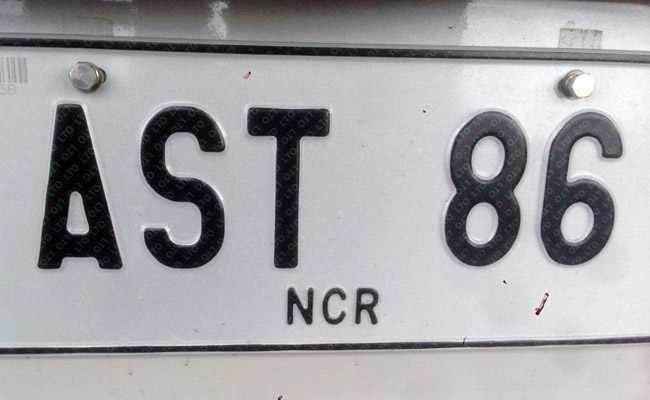 You're probably sick of hearing "Land Transportation Office" right now. The agency's amusing indecisiveness in implementing its new motoring rules is truly, er, amusing. Much of the ambiguity revolves around a policy involving license-plate accessories. Are plate frames now prohibited or not? Are clear covers now illegal or not? Does this prohibition apply only to new plates or to both new and old plates?
Whatever. Filipino motorists just want this issue to be resolved as soon as possible. In the meantime, we wonder: Have you already seen a new-design special plate? Well, here you go. This photo was submitted to us by reader Adrian Tan. According to an LTO advisory released earlier this year, special plates cost P15,000 a pair for three-letter/three-number combinations and P25,000 a pair for three-letter/two-number combinations.
Since the above special plate has three letters and two numbers, this should have set back the car owner P25,000. Tan, however, told us that he had paid P30,000 for it at Toyota Global City. We guess the P5,000 markup went to the dealer for facilitating the acquisition of the special plate.
Anyway, Tan also asked us: "Can you guess what car this plate is for?"
We're stumped.
Continue reading below ↓
Recommended Videos