Remember last week when several reports emerged that the government's PUV Modernization Program might be delayed? Well, if the Department of Transportation's (DOTr) recent actions are anything to go by, those reports might not ring true.
A few days ago, the agency denied that the program would be delayed or postponed. DOTr chairman Arthur Tugade reassured the public that these reports were no cause for concern. Now, the agency has posted photos of another potential modern jeepney.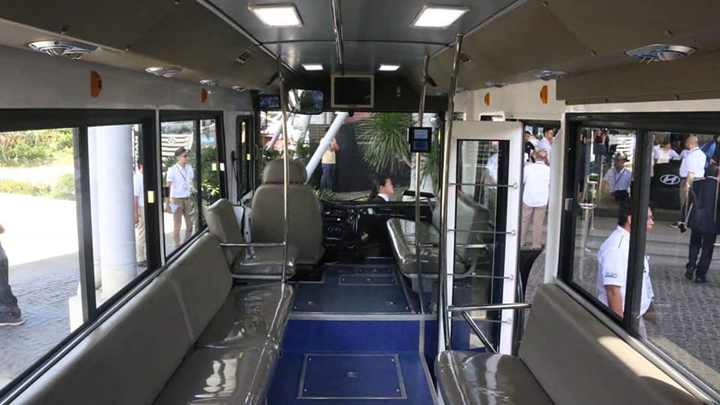 This time, it's from Hyundai and the body is manufactured locally. The unit was unveiled at the Hyundai Power Solutions Business Mobility Expo earlier today, and comes with all the features and amenities you'd expect from a modernized transport solution.
Continue reading below ↓
Recommended Videos
Built with the help of local body manufacturer Del Monte Motor Works Inc., the Hyundai modern jeepney is powered by a Euro 4 CRDi engine and has enough room to fit up to 23 passengers. It's equipped with an A/C system, four CCTV cameras, speed limiters, GPS and WiFi capability, and LED signs. The middle entrance is operated electronically, and it supports cashless payments, too.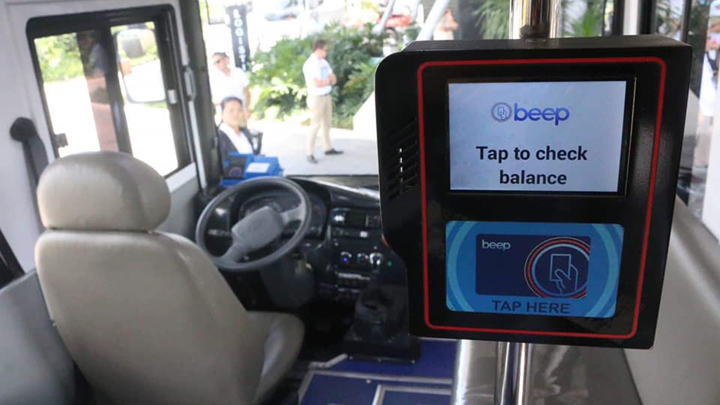 We have to admit that the design isn't exactly exciting. This thing doesn't look even close to aerodynamic. The upside? Its simple, boxy design maximizes the interior space available.
According to Hyundai Asia Resources, it has allocated 800 units of its modern jeepney to support various groups across key regions in the Philippines. This includes transport cooperatives in Bulacan, South Cotabato, and Rizal.
You can check out the DOTr's full Facebook post below. Japan, China, Russia, Korea—it looks like just about every nation has chipped in for the country's PUV modernization boom. So, who's next?