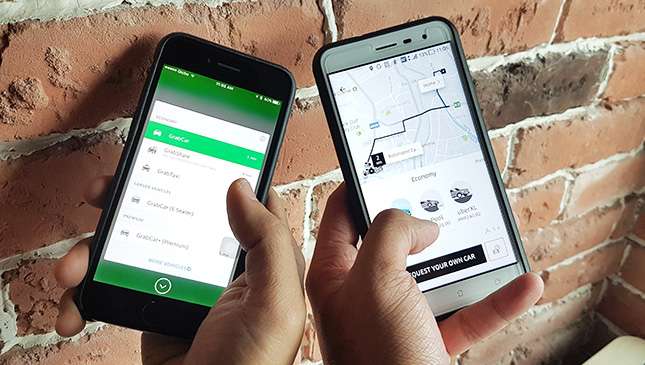 Last week, the Land Transportation Franchising and Regulatory Board (LTFRB) had commuters pulling their hairs over its decision to limit the number of TNVS units in Metro Manila to just 45,000 units—less than 1/3 of the estimated 125,000 currently in operation.
It didn't stop there, either. The TNVS limit in Cebu was trimmed down to just 500, while Pampanga will have to settle for just 200 units. Yikes.
Naturally, people asked why? Even Grab head Brian Cu—who has been expressively open to complying with new guidelines and finding a compromise between the ride-sharing industry and Philippine government—shared his dismay over the decision.
Continue reading below ↓
Recommended Videos
"There are some that seem to think we wanted this cap. Let me make it clear, this cap is not good for Grab and the industry. In the TWG (technical working group) we presented the numbers of what is needed in terms of supply. Those numbers are nowhere near the cap given," Cu said via his Facebook page. "What this supply cap does is take away the power of the part-timer who adds supply during critical (sic) supply. 45,000 daily active drivers in Manila makes sense, but we need around 70,000 to 80,000 total franchise holders since not all of them will be driving every day, despite any minimum active hours required."
So, what gives? Why did the LTFRB suddenly decide to go the extremes regarding Transportation Network Companies (TNC)? How was the 45,000 unit cap agreed upon? According to agency head Martin Delgra III, the limit was set after a "judicious and careful deliberation by the board following meetings with technical working groups."
In a statement released on the agency's Viber group with the media, Delgra said that the limit was decided upon based on "relevant data given by the leading TNCs taking into consideration churning rate, percentage of full-time and part-time TNVS, peak and off-peak hours and average daily bookings, among others." You can read his entire statement below:
"The MC setting a limit on the number of TNVS was arrived after judicious and careful deliberation by the board following numerous TWG meetings with TNCs during which relevant data were discussed and subsequent informal consultations with TNCs.
"The Policy on a common supply base for TNVS was envisioned to create a distinct denomination for this type of public transport service and not defined by the individual business models of the TNCs, thus giving the board a more focused regulatory function on such service. In fact, one TNC is of the position that the TNVS and drivers database it has developed cannot be shared with other TNCs nor disclosed to the public; such a position is contrary to existing regulatory policy of the Board. In fact, anyone can verify with the Board on details of TNVS which have valid franchises.
"More, the idea of a common supply base came from the current practice of TNVS operators and/or drivers who are accredited by more than one TNC and thus became what they call dual citizens. As it is now, the current TNCs, and several other TNCs who have expressed interest to the Board to provide this type of service, are now free to get the supply from the common supply base for their respective network unbridled by any preference over any TNC.
"On the part of the TNVS operators, they are to file their application for CPCs on their own as TNVS and after getting the required CPCs (Certificate of Public Convenience) can now apply for accreditation with any TNC or conversely, TNCs duly accredited by the Board may take initiative to accredit the needed number of TNVS in their system.
"The ceiling of 45,000 units was determined from the relevant data given by the leading TNCs taking into consideration churning rate, percentage of full-time and part-time TNVS, peak and off-peak hours and average daily bookings, among others. Mindful that the demand varies from time to time, the Board will review the policy 3 months after it become effective.
"As to how many drivers may be affected by this MC, the TNCs, Grab and Uber, would be in a best position to answer that vis-a-vis how many they have accredited so far. Please note that the number of drivers is differentiated from the number of TNVS, the latter being required to get a franchise from the Board. It is not uncommon that one TNVS, especially those underutilized, may have more than one driver."
So there you have it. We get the feeling that this explanation won't suffice to the tens of thousands of commuters and drivers who'll be left inconvenienced by this decision. Feel free to voice your thoughts in the comments below.