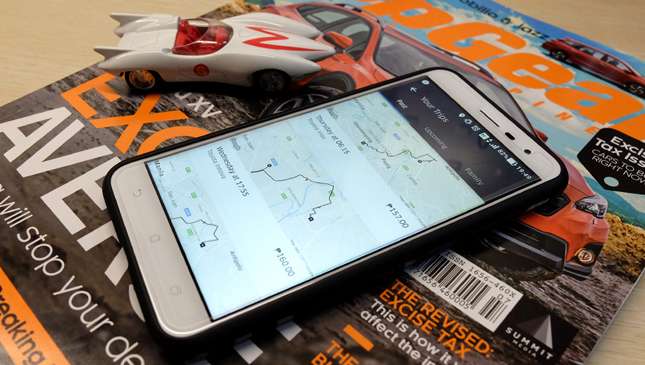 By now it's apparent that the situation between the Land Transportation and Franchising Regulatory Board (LTFRB) and Uber is far from rosy.
Both sides have refused to budge since the agency issued a suspension order against the ride-hailing service (though Uber initially complied), and it doesn't look like a resolution is anywhere within sight. What's more, the motion for reconsideration which Uber filed this morning has already been junked by the agency.
If you think all this is the extent of it, keep reading.
Earlier today, officials of the LTFRB held a press conference to give the public some 'context' regarding its suspension order. Board member Aileen Lizada kicked things off with a Powerpoint presentation detailing all the cases filed against Uber from 2015 to present. Here they are below:
2015
*Alleged driver's arrogance and threatening the passenger life
2016
*Overcharging of fare
*Harassment, discourteous and threatening the life of passenger
*Sexual harassment made through text messages from a cellular phone
*Sexual harassment committed by driver
*Overcharging of fare, arrogant driver and threatening passenger
*Alleged system glitch of its application
*Alleged rape committed by the driver of his peer
*Alleged system failure of its application
*Vehicular accident
*Colorum
2017
*Alleged failure of its peer/partner to grant student fare discount
*Refusal to convey passenger
*Arrogant driver/overcharging of fare
*Failure to grant senior citizen discount
*Employing an arrogant/discourteous, reckless driver and for sexual harassment, involving its peer
*Alleged breach of contract
*Overcharging of fare
*Violation of terms and conditions of respondent's operators franchise
*Employing arrogant/discourteous driver and threatening his passenger
*Refusal to divulge information on erring Uber driver/operator
*Vehicular accident
The slides presented by the LTFRB are already making its rounds on social media. Netizens have been quick to point out that regular taxis, buses, and other modes of public transportation have been guilty of most of these violations, and worse, for far longer. What do you make of the LTFRB's presentation?
Recommended Videos