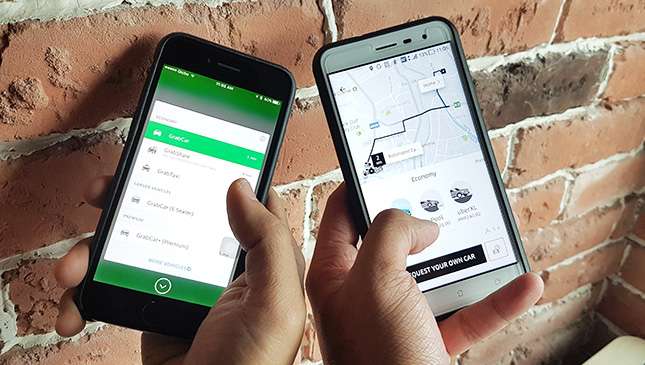 The Land Transportation Franchising and Regulatory Board (LTFRB) isn't letting up in its battle to regulate Transportation Network Companies (TNC) like Grab and Uber.
In a statement released this morning, the government agency put its foot down regarding the regulation of TNCs. It said that if Grab and Uber want to engage in the business of public transportation, both will "need to follow the rules just like any other type of public utility vehicle."
The LTFRB also clarified that it isn't suspending ride-hailing services as a whole, but only vehicles with Provisional Authority (PA) or a Certificate of Public Convenience (CPC) will be allowed to continue operating.
Continue reading below ↓
Recommended Videos
Now, here's the thing: not many TNC drivers have the aforementioned certificate because the LTFRB put a halt to applications around a year ago. This move was made to regulate TNCs and develop policies regarding their operation. Fast forward to about a year later and…nothing. Now we're here. Sadly, it seems this argument has fallen on deaf ears.
"The TNCs agreed to fully comply with the rules at the time they were granted accreditation. With their open and candid admission, it is clear that they have broken those rules grossly, putting at risk the tens of thousands of TNVs without PA or franchise to commit colorum activities," said LTFRB chairman Martin B. Delgra III.
The LTFRB head is referring to the P5 million fine imposed on Uber and Grab last July 11. Aside from the fine, both were ordered to deactivate more than 50,000 of their vehicles and drivers.
"Where service is imbued with public interest, no less than the safety and welfare of the riding public is concerned, regulations become priority," Delgra added.
"Apart from operating without franchises, some drivers are also accused of trading franchises among themselves. TNCs have also failed to comply with other requirements such as IDs for drivers and a company signage on the vehicles. There have also been numerous complaints on rude and abusive TNVS drivers," the statement continues.
So, how much longer until Uber and Grab are in the clear? Well, the LTFRB says TNCs should "show good faith" while the agency creates a technical working group to "discuss issues such as accreditation and pending applications, and the core issues of accountability and dynamic pricing scheme as a way to move things forward." Not soon, then? Delgra added that right now, neither service is cooperating.
"The Board has welcomed the creation of a TWG to help address the demand of such mode of public transport in a rational, comprehensive and systematic manner. We expect the TNCs to be candid, accurate, complete and transparent in submitting all the data and information the Board will need in addressing the issues," Delgra said.
On this topic, Uber released the following statement: "We are fully committed to working with the LTFRB, but suspending vehicles with pending franchise applications will hurt millions of daily commuters who depend on transport network vehicle services to take them where they need to be, as well as everyday Filipinos and their families from making extra income. It is counter-intuitive to force fit regulations drafted for 100% public utility vehicles to technology companies and its partners. We are grateful for the outpouring of support we have received from our riders and partners, and we look forward to the LTFRB's Technical Working Group so we can all work together to draft regulations that embrace technology to keep the Philippines moving forward."
Let's keep our fingers crossed and pray that we don't have to go back to hailing taxis.