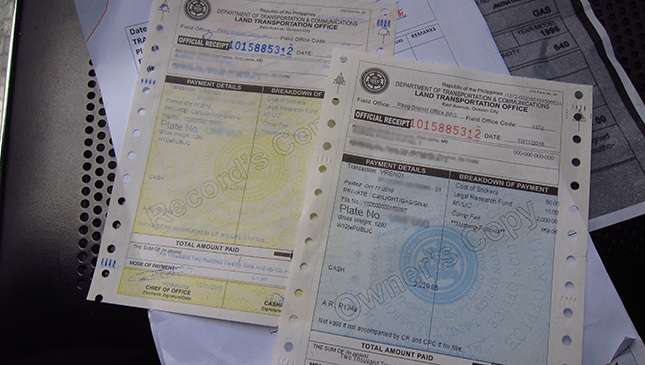 Early this year, the Land Transportation Office (LTO) issued a memorandum instructing dealerships—both for cars and motorcycles—to comply with a new temporary license plate design when releasing newly bought vehicles to customers. This order took effect last February 15, and now it seems like authorities are cracking down.
We've received reports of motorists being pulled over for failing to comply with the memorandum, one of them from a Grab car a Top Gear staffer was riding. We reached out to the LTO for a little clarification, and according to one official, the measure is being implemented because dealerships are releasing vehicles without proper registration.
Continue reading below ↓
Recommended Videos
LTO Pasig Branch officer-in-charge Nida San Buenaventura says that dealers are slow to provide the necessary documentation needed for a car to be fully registered. To complete the registration process, dealers must submit a sales invoice from the regional office, a stock report from the central office and PNP clearance.
Dealers are given seven days to comply with the aforementioned requirements before having to pay a penalty. According to Buenaventura, dealers are slow in providing them which leads to a delay in the registration process—but dealers are releasing cars without the official receipt (OR) and certificate of registration (CR) anyway. This is what the LTO is trying to prevent with the memorandum, Buenaventura says.
We reached out to one dealer for her side, and according to her the reason for the delay is that the process is slow on the LTO's end as well. Our source adds that the owner of the unit should not be held liable as this is an issue between the LTO and the dealer. 
For now, while both LTO and dealerships are still trying to sort this out, we advise motorists to make sure that their OR and CR are inside the vehicle before driving out. If not, they should coordinate with their dealer as soon as possible.