Those of you who ply Mandaluyong on the regular know that two males on a motorcycle is a big no-no over there due to the city's Anti-Riding in Tandem Ordinance. The policy's goal is to help deter crimes committed on motorbikes.
Now, a concerned motorist is challenging the ordinance in the Regional Trial Court (RTC) of Mandaulyong, labeling it as discriminatory and sexist, and calling for a temporary restraining order on its enforcement.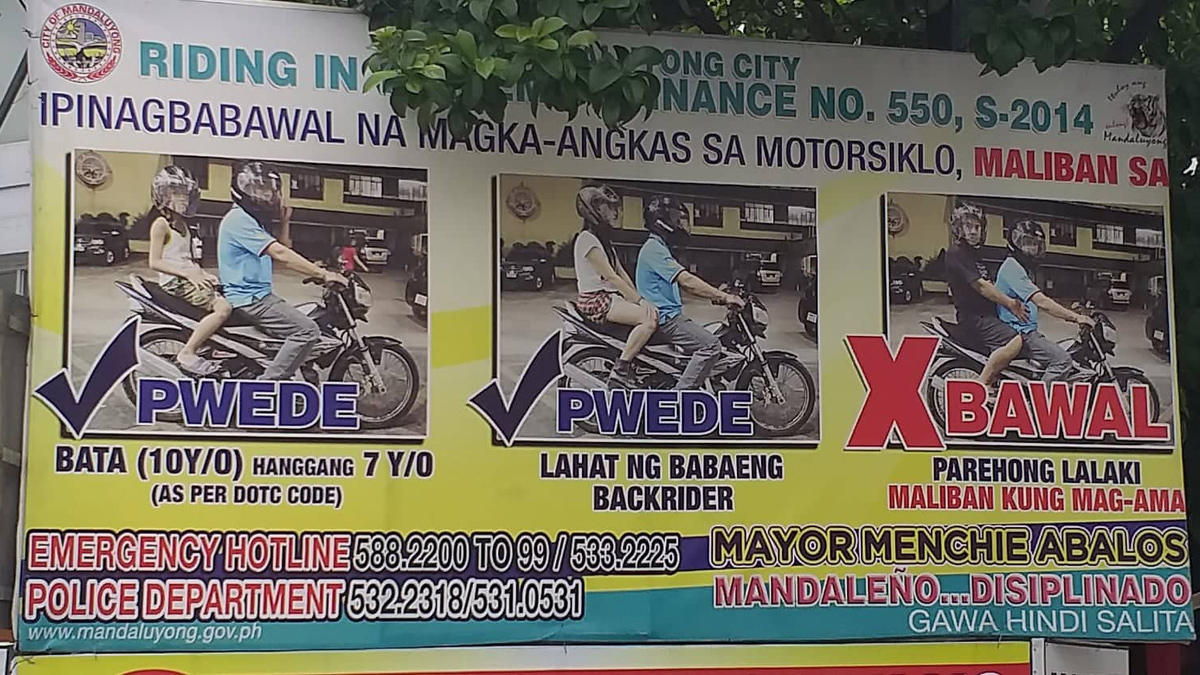 "Last March 7, 2019, I got apprehended in Mandaluyong for taking an Angkas (violation of Anti-Riding in Tandem Ordinance) motorcycle. As a public commuter, I take this because the state has failed to offer me more convenient means to commute," Dino De Leon, who filed the petition for a temporary restraining order, said in a recent Facebook post.
Continue reading below ↓
Recommended Videos
"It is my firm belief that the Ordinance is unconstitutional. I was charged for a criminal offense for an ordinance that, among others a) unduly discriminates based on sex, and b) has no empirical basis in terms of its effectiveness.
"Thus, I challenged the Ordinance before the Regional Trial Court of Mandaluyong. Citizens must push back against excessive acts of the state that are not well thought of."
You can check out excerpts from the case in De Leon's Facebook post below:
"While Petitioner can just conveniently pay the fine and move on, Petitioner feels that it is his obligation as a citizen to not just stand idly by when there are abuses being committed by those in power, no matter how small," part of De Leon's petition reads.
"Petitioner strongly believes that bigger abuses exist precisely because smaller ones are left unchecked."
Do you think Mandaluyong City should do away with it Anti-Riding in Tandem ordinance? What do you think of De Leon's sentiments?