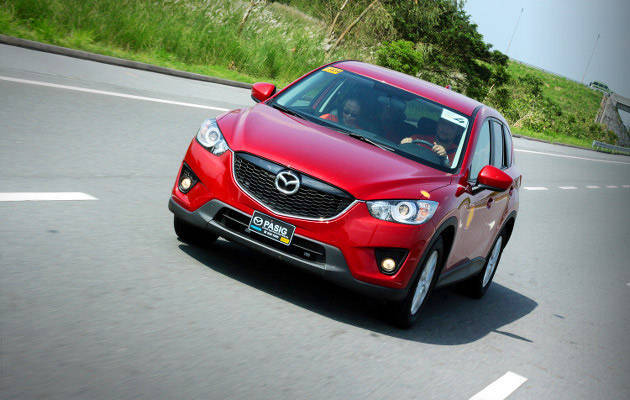 As we've reported earlier, Berjaya Auto Philippines, the official Mazda distributor in the country, recently held an economy run dubbed the Mazda Skyactiv Experiment. The route featured city and highway legs. For the highway component, one of the goals was to find out the most fuel-efficient cruising speed: 60kph, 80kph or 100kph.
The participants did a 75km loop on the SCTEX--from Clark to the Hacienda Luisita exit and back to Clark--for each of the above-mentioned cruising speeds. That makes three runs for each test car, with a total of nine test cars (three units each of the Mazda 6, the CX-5 FWD Pro, and the CX-5 AWD Sport). Needless to say, it was a lucrative exercise for the toll operator, and an unspeakably tedious one for the participants. We were allowed to use cruise control, but most of the participants opted not to since it would negatively affect fuel efficiency and there were prizes for the best mileage figures.
The test cars were topped up after every run to determine their km/L readings for each cruising speed. The 60kph, 80kph and 100kph fuel-consumption figures were then averaged per vehicle model.
Because it allowed the vehicles to run in the highest gear while maintaining low cruising revs, 60kph was found to be the most fuel-efficient speed for highway running. But even if you're not in a hurry, would you still travel that slowly to save a bit more at the pumps? Check out the chart below to see the fuel-consumption trade-off for going faster.
Continue reading below ↓
Recommended Videos
Mazda vehicle
Average mileage
at 60kph
(km/L)
Average mileage
at 80kph
(km/L)
Average mileage
at 100kph
(km/L)
Mazda CX-5 AWD Sport
17.044
16.498
13.876
Mazda CX-5 FWD Pro
20.905
18.528
13.126
Mazda 6
23.592
17.994
16.473