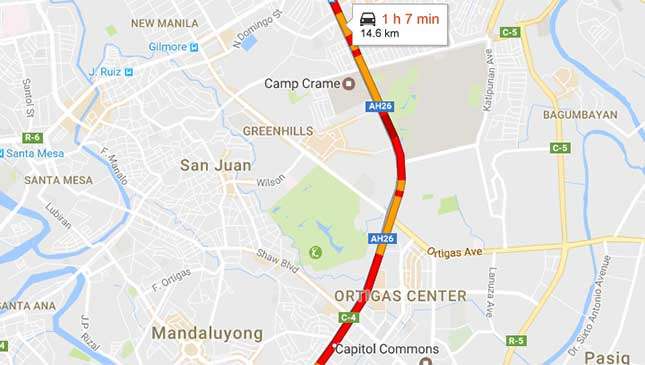 It seems like not a week goes by without some new plan by the (MMDA) to decongest our traffic-clogged roads and highways. These latest ideas though, come direct from President Rodrigo Duterte himself. Talk about pressure.
President Duterte has given the government agency four new directives in a bid to alleviate Metro Manila's horrendous traffic situation. The first and most impactful of which is to allow trucks to ply EDSA once more to decongest C5. It's a plan already being studied by the MMDA, which says guidelines are being finalized and will be implemented after the Holy Week break. According to the MMDA, the move might also improve nighttime commerce.
The second and third directive concerns illegally parked vehicles. The MMDA has been ordered to file cases against barangay captains who fail to penalize illegally parked cars. The agency says letters regarding this new measure are already ready. On that note, there will be road clearing operations and higher penalties for illegally parked cars along Roxas Boulevard.
The last measure ordered by Duterte is to study implementing a flexitime schedule for government employees, wherein they may come to work at 6am or earlier.
MMDA spokesperson Celina Pialago says the agency is more than willing to implement Duterte's directives: "We are serving under the pleasure of the president and the countrymen. Anything for the betterment of the country and the public, we will do it."
Again, some of these measures are still being studied by the agency. You can expect more news regarding these directives after the Holy Week break. We'll keep you guys posted.
Recommended Videos