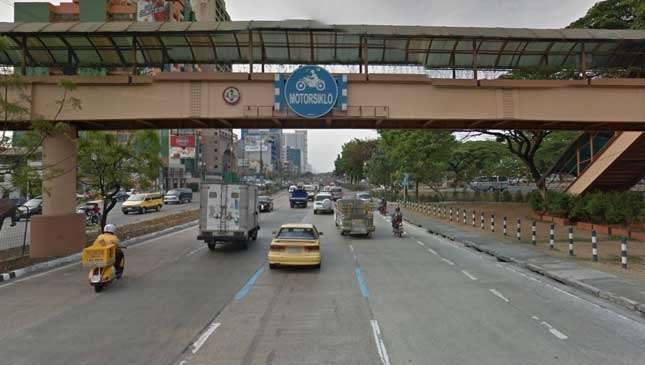 The traffic in Metro Manila becomes downright unbearable during the mad rush of the Christmas season. To help ease the congestion for motorists, the Metropolitan Manila Development Authority (MMDA) and Quezon City government have signed a memorandum of agreement for the establishment of alternate routes for EDSA, aka Kalayaan Lanes.
According to MMDA chief Danilo Lim, this scheme will help decongest some major roads in Metro Manila, particularly EDSA.
"We are very thankful to the Quezon City LGU for extending their support to ease traffic. We are asking the public to use these alternate routes for their own convenience," said Lim.
Continue reading below ↓
Recommended Videos
The list of affected roads, in whole or in part, are as follows:
* Amoranto Avenue
* Balintawak Cloverleaf
* Banawe Street
* Biak na Bato
* Congressional Avenue
* Commonwealth Avenue
* C-5 road
* D. Tuazon Street
* Dapitan Street
* De Jesus Street
* Del Monte Avenue
* EDSA
* E. Rodriguez Avenue
* Gilmore Avenue
* Granada Street
* Katipunan Avenue
* Luzon Avenue
* Maria Clara Street
* Matimyas Street
* Mayon Avenue
* Mindanao Avenue
* Quezon Avenue
* Santolan Road
* Sto. Domingo Avenue
* Scout Magbanua Street
* Scout Tobias Street
* Timog Avenue
* Tomas Morato Avenue
* Visayas Avenue
* West Avenue
Under the MOA, the MMDA will identify Kalayaan Lanes within Quezon City and provide the necessary manpower to enforce them. The organization will also coordinate with other government agencies and the local government to ensure implementation.
The Quezon City government, for its part, will clear road obstructions and illegally parked vehicles on the affected streets, as well as supporting the MMDA's personnel. Relevant signages, local coordination, and an information campaign are also in the works.
Are you anxious about the coming holiday apocalypse gridlock?