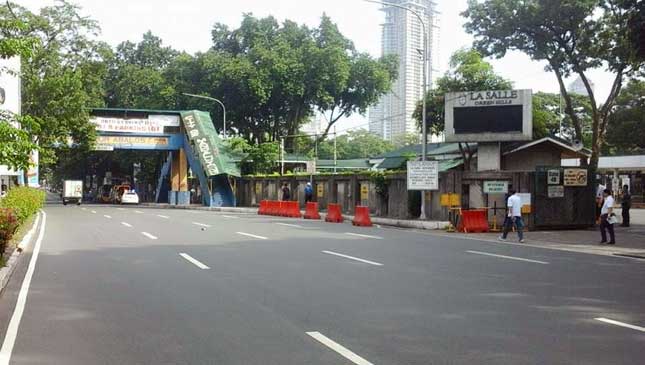 We've lost count of the number of times people sent us angry messages complaining about that stretch on Ortigas Avenue in front of La Salle Greenhills. The issue, of course, involves those cars taking up two lanes of the road, waiting to fetch students from said school.
The authorities have tried everything. They've even plastered ginormous signs screaming: ORTIGAS AVENUE IS NOT A PARKING LOT. These worked for the first few days, then everything went back to normal because Philippines due to weak enforcement.
People were already questioning MMDA as to why it was allowing this scene to fester. Is the agency this inutile?
Today, it was MMDA's turn to share some good news--although how fleeting this good news will be, we have no idea. Metro Manila's traffic-management authority posted on its Facebook page photos of the affected area without the usual road obstacles. The images looked straight out of Walking Dead, to be honest.
ADVERTISEMENT - CONTINUE READING BELOW ↓
The caption?
Task Force Mabuhay Lanes Team 1 conducts a clearing operation against illegally parked vehicles along Ortigas Avenue near La Salle Greenhills.
When someone pointed out that it was usually MMDA officers who let people park there in the first place, an admin of the page replied:
Please understand that MMDA is just assisting in managing traffic in the area. That road is a secondary road. Thus, it is under the jurisdiction--and is governed by the rules and regulations--of the Local Government Unit of Mandaluyong. Mandaluyong City and La Salle Greenhills have an agreement on this setup. Both of them sought help from MMDA to assist them in managing traffic in the area. So, hindi po kami ang main party involved kung hindi ang LGU at ang La Salle. We are just doing our best to assist because if we don't render assistance, lalong bibigat ang traffic doon. Salamat po.
ADVERTISEMENT - CONTINUE READING BELOW ↓
Recommended Videos
Fair enough. For now, can we just commend MMDA for doing this?
Now, whether things will regress to their rotten state of affairs faster than the Golden State Warriors lost the plot in the recent NBA Finals, remains to be seen. What do you think?
Photos from MMDA's Facebook page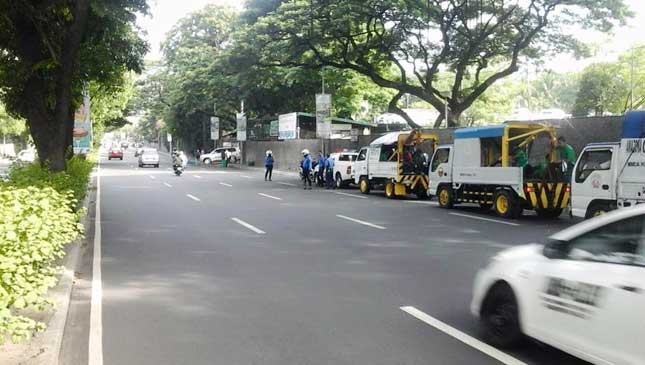 ADVERTISEMENT - CONTINUE READING BELOW ↓