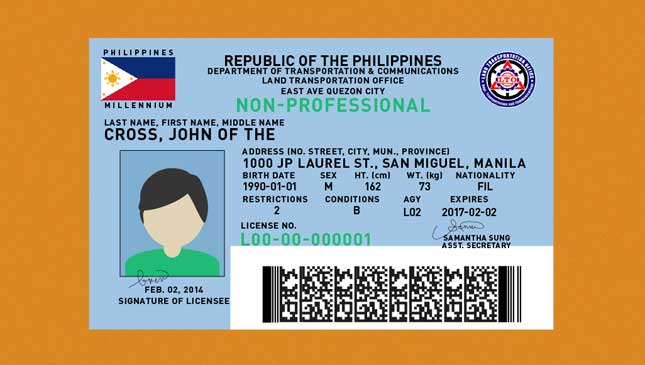 Are you one of the countless motorists who are still waiting for their driver's license card to be issued? It looks like there is finally an end in sight for the wait.
The Department of Transportation and Communications has just announced that a new supplier of license cards has been appointed, and that in fact 5,000,000 pieces have already been ordered, to be delivered to the Land Transportation Office over a 12-month period.
According to the DOTC, the procurement project has been awarded to a company called Allcard Plastics Philippines, which submitted the lowest bid of P336.868 million. The contract now requires Allcard Plastics to produce and deliver the aforementioned number of license cards "in equal monthly tranches over a one-year period counted from the issuance of the Notice to Proceed."
DOTC also points out that "Allcard's bid is 25.3% lower than the original approved budget of the contract--which was set at P450 million--thereby generating government savings of around P113 million. The cost of the card is P67.37 per piece, well below the cap of P90.09 per piece."
"We are pleased to report that license cards will soon be available at all LTO offices," DOTC secretary Jun Abaya has been quoted as saying. "We will strive to ensure that the implementation of this project will run smoothly in order to reinstate these basic services provided by the LTO."
Continue reading below ↓
Recommended Videos
DOTC adds that Allcard Plastics was one of three bidders that qualified, the other two being "the current supplier Amalgamated Motors Philippines Inc., and the joint venture of DVK Philippines Enterprises and Cardz Middle East Trading LLC." AMPI and DVK-Cardz submitted bids of P373.880 million and P428.8 million, respectively, according to the DOTC.
Cardz?! Seriously?
Anyway, take a good look at that piece of paper functioning as your temporary license. There's a good chance you will soon part with it. Hopefully.
Artwork from Official Gazette of the Philippines