Petron Corporation has been providing Filipino motorists not just world-class products through its lineup of fuels and lubricants, but also 'casa-like' automotive services through its Petron Car Care Center (CCC).
According to Petron, CCC offers affordable packages for a complete line of professional maintenance and repair services. All outlets have well-trained technicians who use state-of-the-art tools and equipment to keep your car in tip-top condition.
Six new Petron CCCs opened this year to bring quality car care services to more locations nationwide. Check them out below:
New Petron Car Care Center branches in 2019:
Petron CCC Express Molino – Molino Boulevard, Bacoor, Cavite; (927) 285-4922
Petron CCC Pagadian – F.S. Pajares Ave., San Jose, Pagadian City; (932) 887-5007
Petron CCC Express SM Center-Pasig at Frontera Verde (the first in-mall Petron CCC branch) – C5, Pasig City; (917) 530-9791
Petron CCC Express Rodriguez (located in-station) – Mabini Street, Burgos, Rodriguez, Rizal; (956) 708-7838
Petron CCC Xavierville (the third CCC in Quezon City) – Xavierville Avenue; (945) 994-9861 /  7719-7670
Petron CCC Calasiao – Nalsian, Calasiao, Pangasinan; (933) 829 2073
The new additions bring the total Petron CCC to 39 outlets nationwide, with 26 in Luzon, four in the Visayas, and nine in Mindanao.
Every Petron CCC carries the full range of technologically advanced Petron lubricants and specialty products such as Petron Blaze Racing with Thermal Stress Stabilizing System (TS3) line for gasoline engines, Petron Rev-X with Dynamic Cleaning Technology (DCT) for diesel engines, and the High Temperature Protection (HTP) line of automatic transmission fluid, brake fluid, gear oil, and grease, among others.
ADVERTISEMENT - CONTINUE READING BELOW ↓
Petron CCC offers different Change Oil Value Packages (COVP) for the oil-change requirements of budget-conscious motorists. In addition, car owners can avail themselves of various car repair and maintenance services such as engine works and chassis repair. Certain branches also offer tire services, washing and undercoating, radiator repair and replacement, and aircon repair and maintenance.
The Petron CCC Express, meanwhile, is a scaled-down two-bay shop that offers busy motorists quick services.
Those interested to become a Petron Car Care Center business partner may email pcic@petron.com or carcarecenter@petron.com.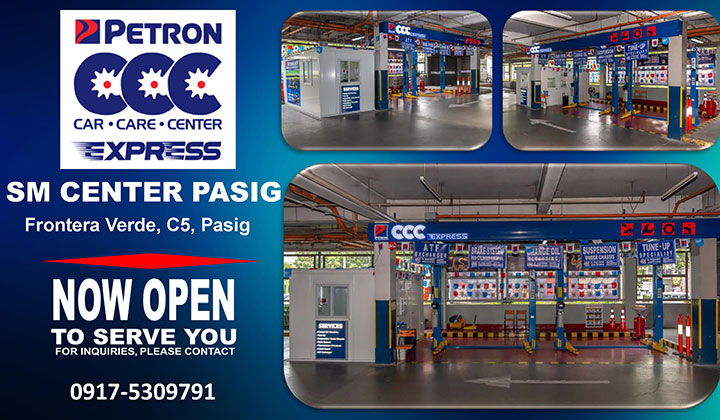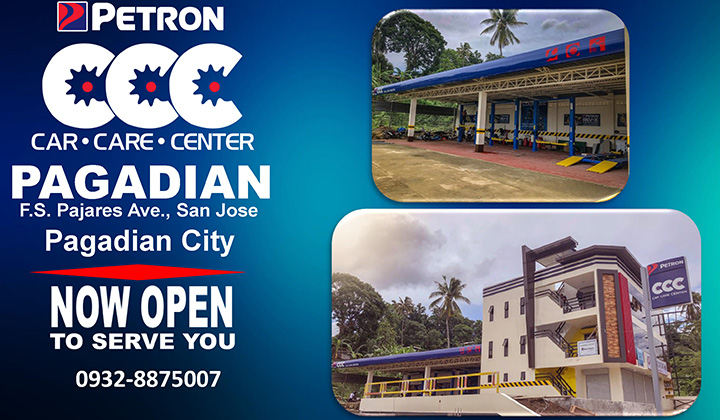 ADVERTISEMENT - CONTINUE READING BELOW ↓
Recommended Videos