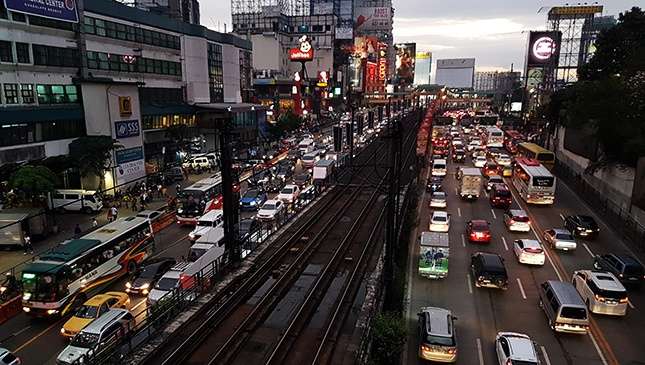 Nothing is final yet, but we want to share what folks think about the proposed tax increase. Do people agree? Are motorists against it? Does the law make sense at all? Here are a few responses to our query:
Angie King, local tuner and proprietor of Car Porn Racing: "It doesn't make sense because there aren't many luxury cars on the road. This will not generate much revenue. A businessman who sees that it costs too much to buy a supercar will not buy one anymore. So, instead of the government collecting more revenue, it might not even collect a single thing. The main goal of removing cars from the road is not going to be met, because it will be easier to buy a cheaper car. It really doesn't make sense and it wasn't thought out.
Continue reading below ↓
Recommended Videos
"As a tuner, if this tax happens, Car Porn Racing will be in a bad situation because most of our customers are the people who have supercars and luxury cars. They won't modify them anymore. I really hope the tax issue won't be passed, but then again, the government works in mysterious ways.
"On the traffic situation, to reduce traffic on the road, I think that toll rates should increase, and LTO registration rates should increase. These will naturally deter people from bringing their cars out—instead of increasing the cost of buying a car. If they did do this, people will just go to the secondhand market.
"In a nutshell, Car Porn Racing will close if this tax increase pushes through. Dealers that I know who sell luxury cars will close also. This is sad because we will only see Korean and Japanese cars on the road, other than Italian and German.
"I hope what I'm saying makes a difference. There should be other ways to solve the car-volume issue on the road, and if the government needs to collect taxes, there must be another way to do it."
Lyrna H, reader: "This is very Manila-centric. Traffic in the provinces is not the same as traffic in Manila. However, car buyers of the entire country have to pay the price to reduce traffic in Manila even if they aren't using the roads there? There is something fundamentally flawed about this proposal."
Boom Gonzales, host and radio and TV personality: "There might be initial fear, and people might panic. My personal fear is that people would have a knee-jerk reaction and just buy a car right away before this whole thing happens. And then this would cause more traffic. People should understand what is going on first."
Enrique delos Reyes, vehicle-for-hire owner and driver: "Baka affected lang yung mayayaman, because sila lang ang kaya bumili ng luxury car. Pero affected din ako kasi gusto ko magpalit ng sasakyan. Luma na, eh. Kung tuloy yan, I will make do with my old car. When we buy (new) cars like this, para sa hanapbuhay. It's common na hulugan, at para sa hanapbuhay."
Victorino G, reader: "Increased taxes might help, but that's not the solution. Did you notice there's hardly any traffic during the jeepney strike? That's the instant solution—phase out all PUJs. They just hog the roads. They pollute the air. They have outlived their usefulness. The Kings of the Road must step down."
Jeiven Perez, tuner and proprietor of Sushi Factory: "Cars being too easy to purchase is the real cause of Manila traffic. It's too easy to buy a car. I know it's everyone's right to be able to purchase a car for their family, but it really got out of hand. I don't know if increasing taxes would solve it. It probably won't since it would still be easy to buy a car given the payment terms they offer.
"Rather than charging people more taxes, just make the public transport system better and find a way for people to not want to buy a car—without having to increase taxes again. Give them a better alternative. Just fix the railway and bus system. The government taxes what you earn, what you buy, and what you eat, and you don't see anything from their end. It's their turn to give back. Spend the taxes we already paid to make our lives easier. At least spend it on the public transport system."
Joe G, reader: The problem is in the outdated 50-year-old street system and not the amount of cars. The streets are too narrow and don't have enough major thoroughfares. EDSA is the only thoroughfare going through Manila with weird and unsafe U-turn slots, dark tunnels, mismarked lanes, street sweepers and more."
The people have spoken. What are your thoughts?