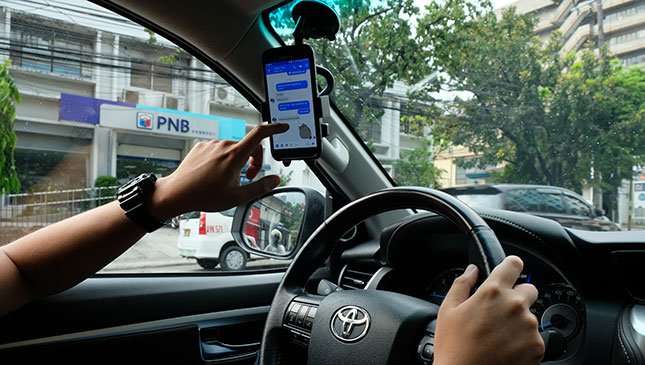 Today marks the first day of the Anti-Distracted Driving law's implementation, so either your gadgets are neatly tucked away inside your pockets, or you've busy all day dodging enforcers. The Department of Transportation (DOTr) has already released guidelines regarding where and where not to place mounts and electronic devices, as well as the corresponding fines and penalties for violators. By now, you guys know what you're getting into.
While many are glad that authorities have finally decided to enforce Republic Act 10913 to its full effect, there are just as many motorists who feel the law is open to interpretations. Below are some of the most prominent questions from netizens on social media since the news broke out a couple of days ago. We hope that concerned agencies will take note.
Continue reading below ↓
Recommended Videos
* Will HUDs be allowed? HUDs, otherwise known as Head Up Displays, show pertinent information about the vehicle (speed, distance, etc.) directly in the driver's line of sight, either on a clear plastic or glass panel, or on the windshield itself. Some cars equipped with them include variants of the Mazda 2 and the all-new Mazda CX-5. Is this in violation of the Anti-Distracted Driving Law?
* What about distracting ornaments and trinkets in public utility vehicles? We've come across this question a fair bit in our comments. No, the Anti-Distracted Driving Law doesn't take these into account as it only covers electronic devices such as smartphones and dashboard cameras. It is a fair point to bring up though, and we hope authorities can address this concern as well.
* What about cars with tint? We've reported before that distracted drivers is one of the reasons the MMDA is mulling the regulation of dark tints, and a memorandum circular regarding this is already in the works. What's more, the DOTr says high-definition cameras are already in place to monitor lights inside heavily-tinted vehicles. The agency adds that enforcers are "well-trained to determine from the movement of a vehicle whether or not a driver commits distracted driving."
* Will enforcers undergo proper training? As we mentioned above, the answer is yes. Take this with a grain of salt though, as the DOTR has yet to specify exactly what training enforcers underwent, and what type of vehicle movements warrant pulling a vehicle over for violating the Anti-Distracted Driving Law.
* How will the rules regarding earphones be enforced? The law states that you may use earphones and other such hands-free devices provided you don't listen to music. How exactly enforcers will be able to determine whether a driver is listening to music via earphones behind the wheel, we don't know. Is it even possible to enforce?
* Can I still use Waze? Yes, of course, you can still use Waze and other navigational apps. This is provided you pull over to the side of the road if you're going to touch your device. Don't fall for sensationalized headlines that suggest the law prohibits the use of you phones and dashcams altogether.