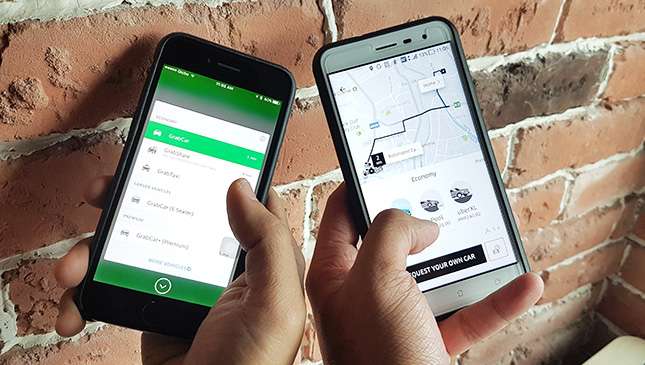 After weeks of speculation and rumors, Uber has finally sold its Southeast Asian operations to its main rival, Grab. And yes, this includes the ride-sharing platform's operations in the Philippines.
In a statement released on Grab Philippines' official blog, the company described the deal as a "coming together" of two rivals that "have pushed each other to outdo ourselves." The statement also says that all Uber services will transition to the Grab app.
Safe to say Grab's pretty happy about its position in the region right now. But what about you guys? Here's what we gathered from the initial reactions:
At least there's one dude who still has a sense of humor amidst all this:
Ramir Carasco: They have been Grabbed...It's all Uber.
The same goes for this glass-half-full reader:
Deo Dybala Y Ronaldo: And with this as Uber will sell the business to Grab, it could be another opportunity for other TNVS companies to enter the PH market like the American-owned Lyft.
But as expected, most of you weren't too happy this Monday:
Jaymar Soriano Liquigan: It'd be better if it's the other way around. Uber's pricing, booking and overall riding experience is way better.
Cribix Cruz: Goodbye Uber's good service. We will return to the taxi-like service of Grab. Hello booking cancellations.
Chessy Pascual: No to monopoly! This would pave the way for more (take note: more) outrageous pricing by Grab. Not to mention the anticipated decline in the quality of service as Grab [drivers] can choose who they want to entertain.
Stephen del Mundo: Uber's customer care is swift and fair. Whereas with Grab it'll take a long time before they respond and all they're going to say is "we apologize." No compensation whatsoever from Grab. What a wreck!
Efren Aquino: This will be the end of the era of safe convenient public transport in the Philippines. I don't know why Grab can't just remove the feature in their app that allows drivers to see the passenger's destination prior to booking! That is root cause of Grab's issue!
Nik Nok: Please rename Grab + Uber = GrabEr. Lol. No more quality service from Uber. It's all over now.
Us on the other hand? We'll wait for the actual transition to happen before coming into conclusions. Well, it was fun while it lasted. Uber, we hardly knew ye. #gone2soon