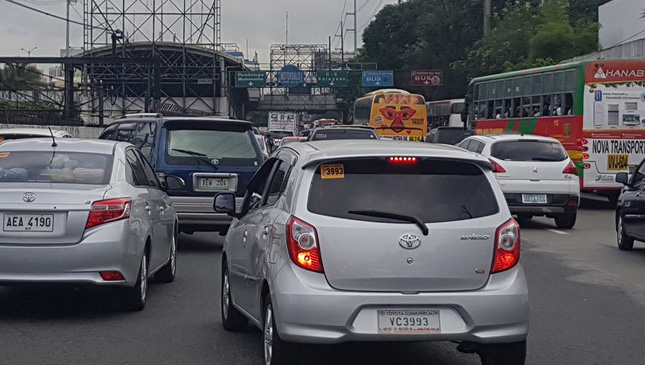 Last month, we published a story the regarding plans to impose higher taxes for new cars as part of the administration's reforms. If it pushes through, the cost of buying a car could shoot up by as much as 20%, depending on the type of vehicle. Yikes.
ADVERTISEMENT - CONTINUE READING BELOW ↓
Well, now it looks like the proposal is on the clock. ABS-CBN News reports that Finance secretary Carlos Dominguez says the plan should be in effect by 2018—if it receives approval from congress, that is.
According to Dominguez, a 2018 timetable should give the government enough time to improve and add infrastructure to the country's shoddy public transportation system, citing bus rapid transit lines as a possible alternative. "What's the point of buying a new car and not moving in the streets," he said in a statement.
"So we are going to make public transport more available. We have to discourage new cars because just look at the traffic, it's not moving," he added. Last month, representative Edcel Lagman opposed the proposal, saying it would hurt the middle class and cause motorists to turn to older, environment-unfriendly cars.
Both sides have very valid points. Singapore imposes some of the highest taxes on cars in the world, but at the same time also provides the public with cheap, efficient and reliable alternative modes of transport. Hopefully both sides can work together to come up with a reasonable solution to our traffic woes. Are you in favor of increasing taxes on cars to reduce traffic?
ADVERTISEMENT - CONTINUE READING BELOW ↓
Recommended Videos