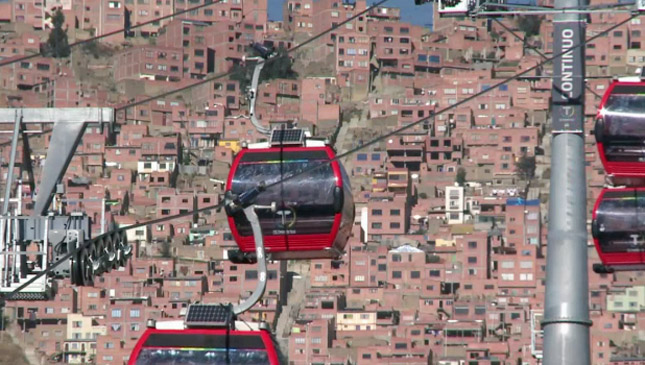 Incoming Transportation Secretary Arthur Tugade believes that the solution to our traffic crisis involves cars--cable cars, to be exact. Talk about change.
A report by Inquirer.net revealed that Tugade is seriously looking to utilize cable cars to help relieve the traffic situation in Metro Manila. According to the report, he is aiming to create a cable car system similar to that found in Bolivia.
"The details are being studied--maybe it's technically not accurate on my part to be saying that," Tugade was quoted as saying. "But suffice to say at the moment that it is seriously being looked into. Do you know why? I was told that the longest time it will take is one year and six months, and then the cable car will be operational."
Operational in a year and a half? You have our attention.
The government official added that he had already discussed the idea with an unnamed cable car manufacturer.
"I already spoke to the cable car manufacturer, the one who built [cable cars] in Bolivia, so the place is being decided on," he was quoted as revealing. "My suggestion for the cable cars is not only as a means of transportation but also for scenic purposes."
The world's longest cable car system can be found in Bolivia. It opened in 2014 and spans 11km from La Paz to El Alto.
Do you think a cable car system is ideal in the Philippines?
Photo from La Paz Life
ADVERTISEMENT - CONTINUE READING BELOW ↓