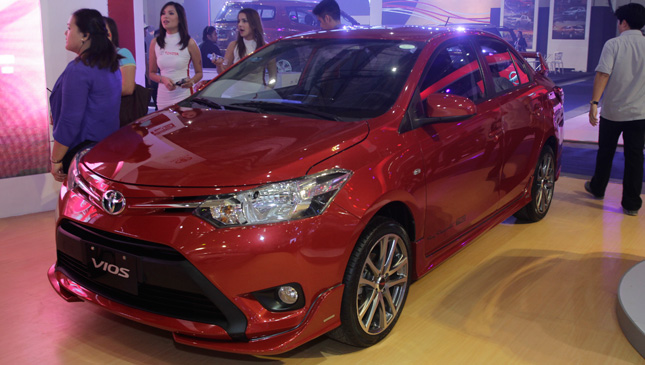 The Christmas countdowns are ticking, and we're all just waiting for our bonuses and 13th-month funds so that we can buy that new car stereo, iPhone, maybe even a brand-new ride—or a down payment for the rest of us middle-wage earners.
But because of proposed tax reforms, our holiday fantasies might be a little dimmer. According to a report by The Philippine Star, taxes for new cars might increase from 2% to 5% for automobiles below P600,000; to 20% for those with SRPs from P600,000 to P1.1 million; to 40% for those costing P1.1 million to P2.1 million; and to 60% for vehicles above P2.1 million.
ADVERTISEMENT - CONTINUE READING BELOW ↓
This move is being opposed by Representative Edcel Lagman of Albay, a member of the opposition, who says this will hurt the middle and upper class. "With the prices of automobiles becoming prohibitive, car users will be constrained to continue using their old environment-unfriendly vehicles (while) car distribution companies will suffer lower sales (resulting) in layoff of workers," he said.
The congressman has a point. And to add to our woes, part of this tax reform is an increase on excise taxes for gasoline and diesel. Talk about raining on our parade.
Yet like most modern motoring dilemmas, this is a multi-faceted issue. If there were less new cars on the road, our dizzying traffic situation might see an improvement. Urban planners have already said that it's too easy for Filipinos in general to own a car these days, and this results in more chaos on our congested roads.
We asked the biggest automobile brand in the land for its take on the issue, and Toyota Motor Philippines said it has no statement to give yet, given that details and information on this possible tax measure are incomplete at this point.
ADVERTISEMENT - CONTINUE READING BELOW ↓
Recommended Videos
For us, it's not just the number of cars on the road, but the quality of the drivers piloting the growing number of vehicles. It's still too easy for unprepared individuals to pass what passes off as a driving test, and there are still too many bad examples out there that flaunt the rule of law.
But that's just us. What do you think?