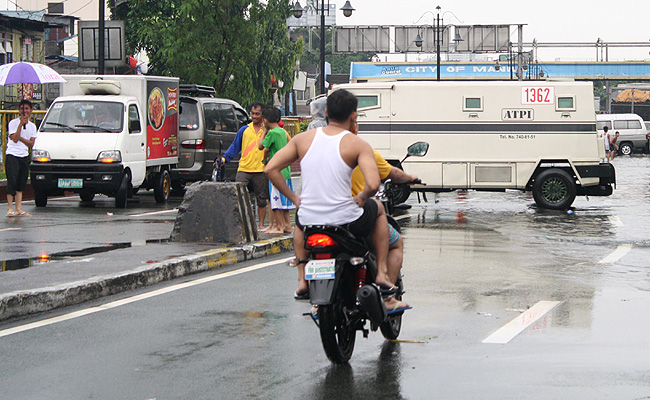 The Quezon City government is now requiring motorcycle riders within its jurisdiction to wear either a safety vest "or any kind of sleeved clothing" that has the vehicle's license plate printed on it. According to ABS-CBNNews.com, this is being implemented to deter the rising number of crimes committed by "riding-in-tandem" motorcycle riders.
Based on the report, from the period of January to May 2014, 1,834 cases of riding-in-tandem crimes have been reported nationwide, with 520 of the crimes committed in the National Capital Region. Meanwhile, of the 561 reported criminal incidents involving motorcycles in the NCR for the same period, 207 fall within the jurisdiction of the Quezon City Police Department.
According to the resolution passed by the Quezon City council, the size of the letter and number printed on the article of clothing should be six inches in height and one inch in width.
First-time offenders will reportedly be fined P1,000 or made to serve five hours of community service. For the second offense, violators will be fined P2,000 or made to serve eight hours of community service. Third and succeeding offenses will result in a fine of P5,000 or imprisonment for one year.
As for Mandaluyong City, its local government has filed a resolution limiting a motorcycle rider's pillion passenger to either his or her spouse or relatives to the first degree of consanguinity.
Continue reading below ↓
Recommended Videos
First-time offenders will be fined P1,000 or imprisoned for a month, while second-time violators will be fined P3,000 or imprisoned for three months. Violators caught for the third time will be fined P5,000 or imprisoned for six months.
Photo by Patrick Everett Tadeo
If you're viewing this on a mobile device and can't see the video, please click here.