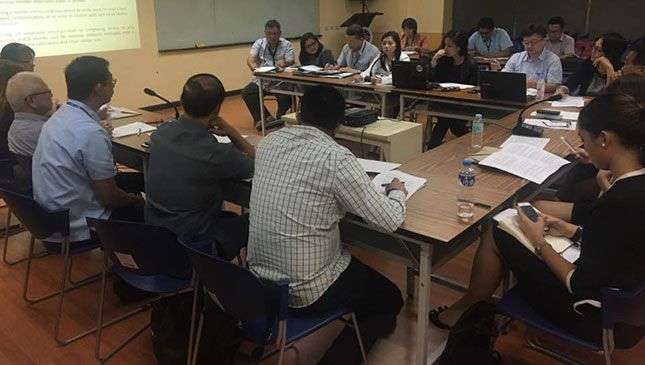 A revised set of implementing rules and regulations (IRR) for the controversial Anti-Distracted Driving Law (ADDA) will be drafted and published as soon as possible.
The announcement was made by the Department of Transportation (DOTr), after a joint Technical Working Group (TWG) discussion with the Land Transportation Office (LTO), automobile associations, road safety advocates, and other concerned parties was concluded earlier today. The Metropolitan Manila Development Authority (MMDA), Land Transportation Franchising Regulatory Board (LTFRB), as well as representatives from Uber, Grab, and the World Health Organization were also present.
The meeting tackled the "coverage, prohibitions, and exceptions in the IRR based on law," the agency says. Members of the TWG, as well as various resource persons, assessed provisions of the IRR, which was lambasted over social media due to the gray areas involving a driver's 'line of sight.' The Anti-Distracted Driving Law was suspended last week after mounting calls from both motorists and public officials.
Continue reading below ↓
Recommended Videos
Tackled during the talk included matters concerning built-in devices, the placement of gadgets when using navigational apps such as Waze, as well as other issues concerning the law's enforcement.
"The IRR is faithful to the law," says DOTr assistant secretary for legal affairs Leah Quiambao. "But we are here to clarify issues raised during the implementation stage, especially issues with regard to exceptions."
"We had a very healthy discussion. Some very important matters were raised and resolved. The key here is that we do not move away from the spirit of the law which is to keep our motorists and people around them safe," Quiambao added.
What do you think should be addressed about the ADDA's initial implementation?