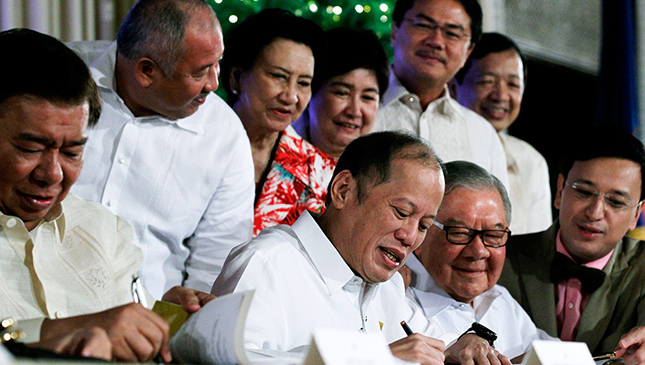 If you're one of those frustrated motorists who constantly complain that the reason traffic is so bad these days is that there are not enough roads to accommodate the influx of new cars in our market, you might want to know that President Aquino has just approved a budget of P400.4 billion for the Department of Public Works and Highways for 2016. That's 13.3% of the total P3.002-trillion national budget for the coming year.
In his speech, the President said:
For the Department of Public Works and Highways, we allotted a budget of P400.4 billion. This will fund, among others, the completion of all national roads, and the implementation of flood-control projects to minimize the destruction caused by flooding. If, for 2015, around 4% of GDP was allotted to our infrastructure budget, for the next year, we target to allocate 5% of GDP to this sector.
DPWH's budget for next year is 46.2% more than its allocation for 2015 (P273.9 billion), and 341.4% higher than its slice of the pie in 2011 (P90.7 billion), a year after Aquino had been elected president.
Here's hoping every peso of that amount will be put to good (and concrete) use.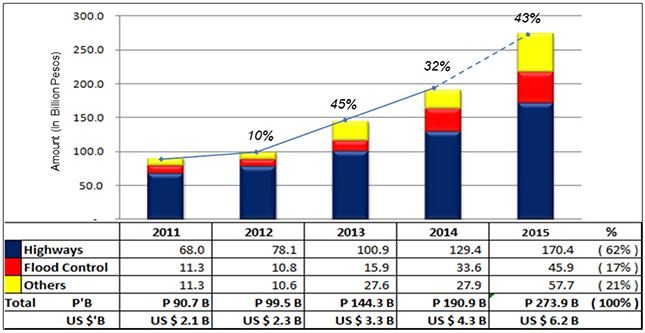 Continue reading below ↓
Recommended Videos
Top photo from Official Gazette of the Philippines