If there's one thing that was blatantly obvious over the span of the recent Carmageddon on EDSA, it's that traffic drives us Filipinos nuts (just scan the epic comments on our Facebook page). But it isn't just traffic-aggravating demonstrations that test our patience. Floods, buses, makeshift jeepney terminals--we just really effing hate anything that causes traffic, and now we've got the statistics to back it up.
A recent study conducted by Ford Motor Company asked Filipino drivers what they found to be the most stressful and anxiety-inducing motoring issues and practices, and lo and behold, 77 % of motorists answered congested traffic, topping other motoring nuances such as parking-hunting, traffic fines, rising fuel prices, and fear of hitting an animal.
Fortunately, it looks like a lot of Pinoys seem to be practicing a very common stress-relief strategy while stuck on the road: singing! The same study also found that 94% of Pinoys practice singing in the vehicle at least every once in a while, with 25% saying they're always flexing their vocal cords behind the wheel.
ADVERTISEMENT - CONTINUE READING BELOW ↓
Check out the detailed results of the survey below, and see if you agree.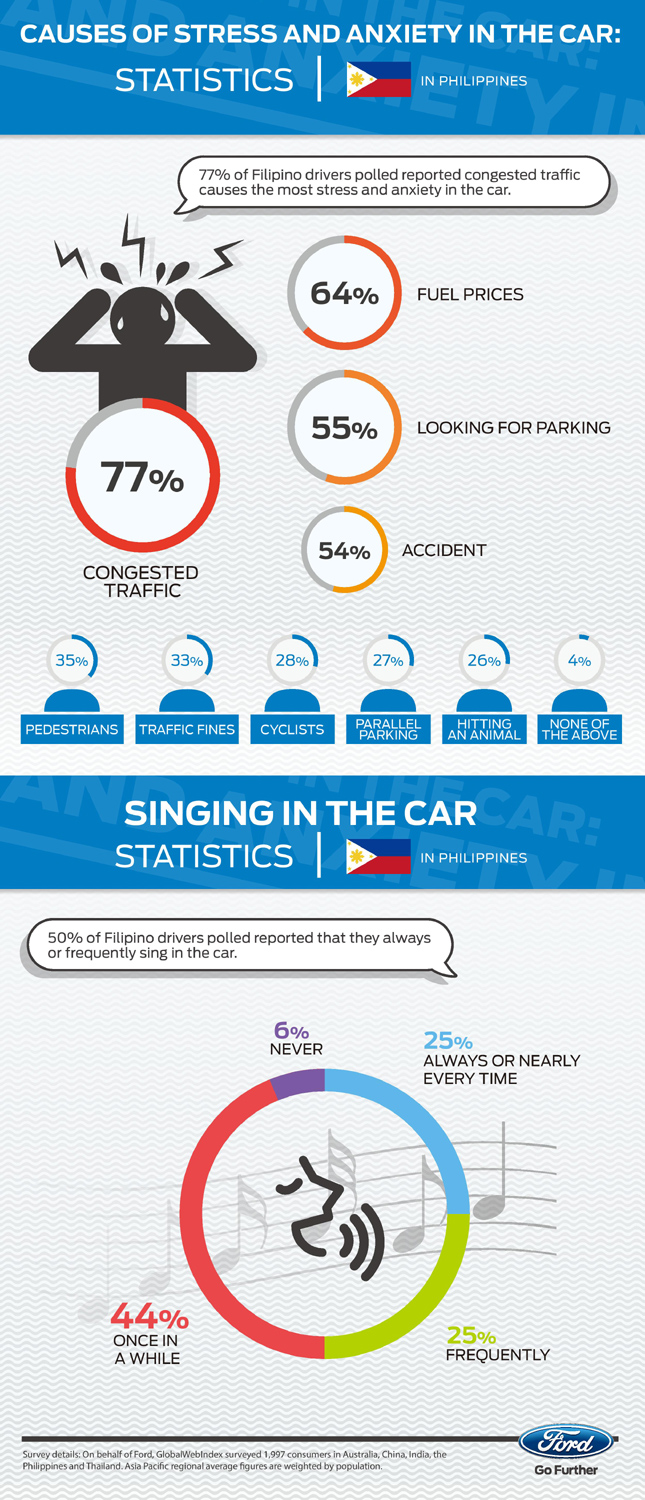 ADVERTISEMENT - CONTINUE READING BELOW ↓
Recommended Videos