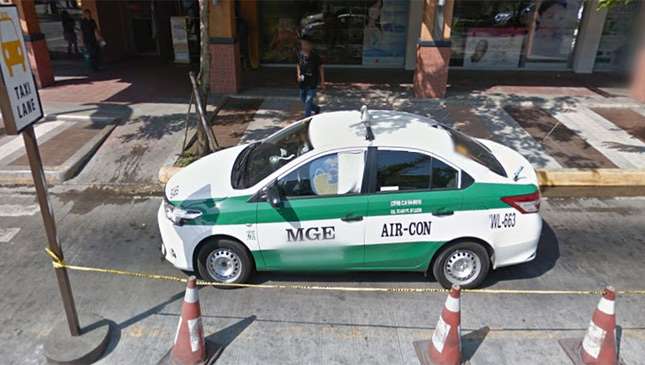 Earlier today, Grab, Uber, the Land Transportation Regulatory and Franchising Board (LTFRB), and representatives from various sectors attended a committee hearing on public services to discuss recent issues surrounding Transport Network Companies (TNC), as well as the Philippine app-based ride-hailing landscape as a whole.
The hearing was also an opportunity for the local taxi industry, represented by Philippine National Taxi Operators Association president Attorney Bong Suntay, to air its side on the matter. Below are some notable takeaways from his presence during the meeting.
Is the local taxi industry opposed to Uber, Grab and other TNCs?
According to Attorney Suntay, it is not. "The taxi industry has always been consistent in saying that we have nothing against Uber and Grab," he said. "We have nothing against TNVs with legal provisional authorities and CPCs."
He goes on to say that while he believes the market is sufficient for all services to exist, Grab and Uber must do so "on a level playing field where fair competition can exist." He explains: "We cannot regulate one hand and deregulate the other. We cannot have laws for one sector and do not have laws for the other."
The service TNCs provide are not 'distinct' from regular taxis.
"The use of an app does not define the service. What makes them distinct is that--and it does not make them distinct--as what Brian Cu said earlier, their entry to the Philippines was as a taxi-hailing app. Meaning to say, taxis could also use, or passengers could also use an app to hail a taxi. So it does not really make them distinct."
Suntay did however add that TNCs are distinct in the sense that an app and algorithm dictate a passenger's fare, or "dynamic" pricing. He added that this puts regular taxis at a disadvantage: "Now what makes them distinct is that they could use this app to tell the passengers how much they should pay. Even if we use the app because of existing regulations, we are limited to using the taxi meter."
TNC vehicles "look" cleaner because, well…
"We basically use the same vehicles. We use Nissan Sentras, Toyota Vios. So it's basically the same vehicles. What makes us distinct is regulations. We are required to put marking on the vehicles, while they are not," Suntay said.
"The result of this is it may make their vehicles look cleaner dahil po walang nakasulat. Kami po required kami maglagay ng aircon na marking sa pinto kahit na lahat ng auto ay aircon na. Required kaming isulat, sa body ng katawan sa loob at sa labas, yung plate number ng auto kahit may plate number na sa harap at sa likod."
On complaints of old, dilapidated taxis and the idea of replacing them.
"Maaaring sabihin ng iba may mga lumang taxi, while hindi naman po lahat. But we have to look at the reason why may nalulumang taxi. We are required to purchase the vehicle, to own the vehicle--all the taxi operators are required to own it," Suntay explained.
"We need to have a return of investment before we could change the vehicle. Our ability to change the vehicle to new ones is limited by the taxi fare. And taxi fare in the Philippines has been kept very low. We actually have the lowest taxi fares in all of Asia."
So, raise the taxi fare before we get decent rides?
Okay, sure. But what about rude and opportunistic taxi drivers?
Suntay, while saying he doesn't justify the actions of such drivers, says there's an understandable reason for that too: "Cost of living has shot up, inflation has shot up, minimum wage has gone up, but taxi fare has been the same for the past eight years. This has made it more difficult for taxi operators to put in newer vehicles. This has made it more difficult for taxi drivers to earn a living."
"And we all know that for any normal person, income has a direct connection to individual behavior and action," he said, adding that when drivers don't have money, they become more irritable and look for ways to "augment" it.
"You know, I am not justifying the actions of some of the taxi drivers. What I'm saying is the reality that exists."
The reason regular taxi drivers reject passengers and ask for dagdag.
Again guys, Suntay isn't justifying these actions. He's simply laying out hard facts.
"May mga taxi driver na makikita tayo na magsasabi pwede ba magpadagdag ng P50 sa metro? Dahil alam niyo po, pag ang pasahero magpapahatid sa lugar na ma-traffic, malulugi yung driver," Suntay said. "If a taxi driver is stuck in traffic for an hour, the meter would only earn him P75. Because ang waiting time po namin is P3.50 for every two minutes. So P75. A driver who pays a boundary at P1,200 would need P60 an hour just to make the boundary.
"So this is the reason why may mga taxi driver na tumatanggi na maghatid lalo na pag matraffic. This is also the reason why may mga taxi driver na nagpapahatid. As I mentioned, I'm not justifying it. I'm saying the real reason why it's done."
The dagdag is similar to surge pricing.
Suntay also explained that dagdag trips are pretty similar to Uber and Grab's surge pricing mechanics, saying even TNC drivers would not go pick up passengers if it weren't for the two companies' incentives during peak hours.
"This is also similar to the rationale of surge pricing. They're trying to incentivize drivers para pag traffic, para pag may high demand, pupunta yung auto nila sa pasahero. If they do not do it, hindi susunduin ng mga sasakyan nila yung pasahero. "
So, what do you make of his points? Are they valid ones? Let us know in the comments.