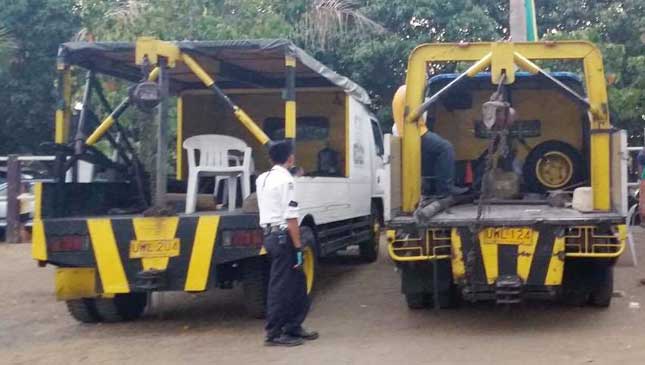 The MMDA has been finding itself in hot water thanks to the illegal practices of some of its towing operators. A pair of unscrupulous towing personnel was recently caught red-handed extorting money from a helpless motorist. As expected, everyone was pissed.
In response to the public whipping that ensued, the agency has taken appropriate steps toward rectifying the situation. Towing companies were promptly required to undergo a new screening process, and the operator in question was indefinitely suspended.
Now, there's an app for this purpose, too.
Motorists can now use the MMDA's i-Tow application to report illegal towing operations and to request assistance during road emergencies. To be clear, though, i-Tow isn't actually an app in itself. It's a feature found in the Pure Force Citizens application, which is available for free on both Android and iOS devices.
Reports made through i-Tow are sent directly to the MMDA command center. As of now, only Mabuhay Lanes are covered by the app. Besides the reports sent in by users, the agency will also rely on its CCTV cameras as well as reports sent in by traffic enforcers and field personnel.
ADVERTISEMENT - CONTINUE READING BELOW ↓
MMDA chairman Emerson Carlos says that the app will serve as extra protection against shady towing operators.
The agency adds that its enforcers and accredited towing companies will be provided with tablets preinstalled with the i-Tow app. Here's our favorite part about all this: They will have to use said tablets to take photos of vehicles to be towed for verification. Why did no one think of this sooner?
We have to tip our hats off to the MMDA. The agency has been doing its part in trying to stop these crooked towing personnel. With the i-Tow app, we can now also do our little share.