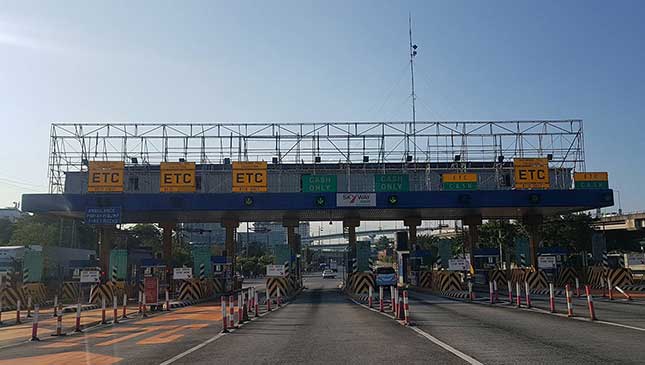 Heavy car volume, traffic congestion, engine breakdowns, and vehicle collisions are just a few issues that commonly trigger traffic buildup along the tollways nowadays. But motorists are exacerbating the already stressful situation. Alex C. Cruz, SMC Tollways operations head, bared it all.
"Ang nangyayari 'yung mga motorista pumpapara at minumura 'yung mga tao namin pagdating sa toll plaza," said Cruz during the launch of 'RoadMAP', a motorist assistance program jointly undertaken by SMC and Petron Corporation. It will provide free mechanic services, checkups, medical assistance, and road safety tips to motorists.
ADVERTISEMENT - CONTINUE READING BELOW ↓
Based on a study conducted by tollway authorities, it normally takes only seven seconds for the cash payment of toll fees, including the handing of change to the motorist. But as traffic becomes worse due to the heavy volume of vehicles passing through the toll facility, some irate drivers cannot help vent their anger toward the booth tellers.
Thankfully, booth tellers are trained to avoid engaging motorists in heated arguments. Despite this, drivers who explode as they get their e-tickets won't back down—even ignoring the traffic building up at the toll plaza.
We also heard tales of thirsty drivers giving flowers to pretty booth tellers, relentlessly asking for their phone numbers despite the growing queue of vehicles behind them. We pity these stalkers because these ladies were trained not to give in, no matter how hopelessly romantic you guys get.
From deploying ambulant toll attendants to opening temporary counterflow lanes, Cruz assured motorists that SMC Tollways is doing its best to provide the best services to the motoring public. "We try to solve the problems (on the tollways)," Cruz said, asking the media's help in a bid to pacify angry motorists.
Unknown to many, the tollway management's efforts to ease the traffic congestion in the facilities reach even up to EDSA and Quirino Avenue in Manila, by deploying their patrol teams to help in manning the flow of vehicles.
Just to give our readers an idea of the average volume of vehicles that use the SMC-operated highways, here are figures from some of its toll facilities provided during the media conference:
- South Luzon Expressway (SLEX): 350,000 vehicles/day
- Skyway: 270,000 vehicles/day
- NAIA Expressway (NAIAX): 80,000 vehicles/day
- Tarlac-Pangasinan-La Union Expressway (TPLEX): 18,000 vehicles/day
- Southern Tagalog Arterial Road (STAR) Toll: 50,000 vehicles/day
Take note that these are average figures only. Same as your blood pressure in traffic, these numbers shoot up during holidays and long weekends.
Meanwhile, SMC Tollways management is extending its motorance assistance partnership with Petron in the latter's six fuel stations in SLEX and NLEX through the RoadMAP campaign.
ADVERTISEMENT - CONTINUE READING BELOW ↓
"We have seen in the past how the number of summer travelers have continued to increase yearly. So we have deemed it fit to continue to provide the extra service to our motorists," said Manuel M. Bonoan, president and CEO of SMC-operated tollways south of Metro Manila (Skyway, NAIAX, SLEX and STAR).
For further information, motorists can download the traffic navigator app, Southern Tollways, or check the official Twitter accounts @SkywaySOMCO and @officialSLEX.
For 24/7 emergency assistance and traffic updates, motorists can contact tollway authorities on hotlines for Skyway, NAIAX, SLEX and STAR: (02) 318-TOLL(8655). Other contact numbers are: For Skyway (Globe) 0917-5398762, (Smart) 0999-8860893, and (Sun) 0932-8546980; for SLEX (Globe) 0917-6877539; for STAR Tollway (Globe) 0917-5117827, (Smart) 0908-5117827; and for TPLEX (Globe) 0917-8880715.
Rest assured that help is on its way. Calmate, amigo!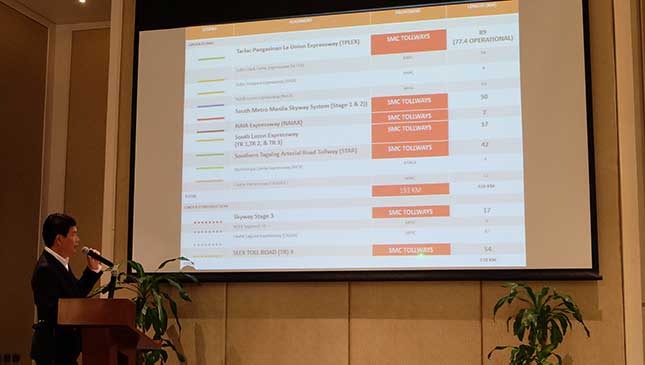 ADVERTISEMENT - CONTINUE READING BELOW ↓