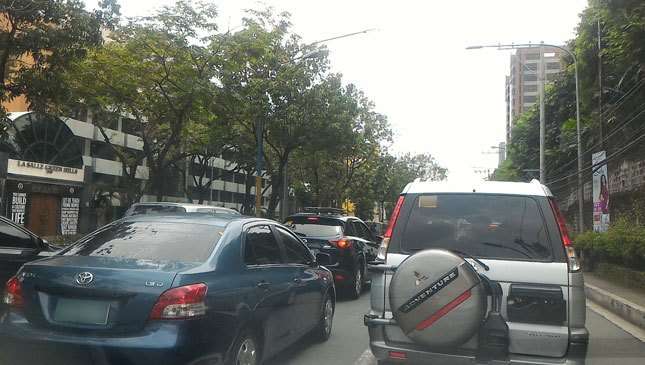 Rush hour can and does happen in any major city, since people will always need to travel to and from their workplaces. It's unavoidable, really. In an already congested place like Metro Manila, however, the issue is confounded tenfold. Traffic usually goes from a slow crawl to a dead stop when everyone is clocking in and out of work. That might change soon, however.
Yesterday, the Senate voted 22-0 on the third and final reading in favor of a bill that encourages employers to adopt a work from home policy to help ease the urban congestion. Senate Bill No. 1363, or the Telecommuting Act of 2017, defines telecommuting as "the partial or total substitution of computers or telecommunication technologies, or both, for the commute to work by employees." The bill was authored by senators Joel Villanueva and Cynthia Villar.
If passed into law, the bill will give employers the choice of offering employees the telecommuting option. Even if employees work from home, they'll be given the same treatment as office-based employees. Villanueva mentioned that the new measure seeks to protect the rights of home-based workers by ensuring they have equal pay, leave benefits, promotions, and a lessened feeling of isolation from the rest of the company.
ADVERTISEMENT - CONTINUE READING BELOW ↓
"Employers must ensure that measures are taken to prevent the telecommuting employees from being isolated from the rest of the working community in the company," Villanueva said.
"The employers should also be responsible for taking the appropriate measures with regard to software to ensure the protection of data used and processed by the telecommuting employee for professional purposes," he added.
We probably don't need to ask, but do you guys approve of this measure?
ADVERTISEMENT - CONTINUE READING BELOW ↓
Recommended Videos