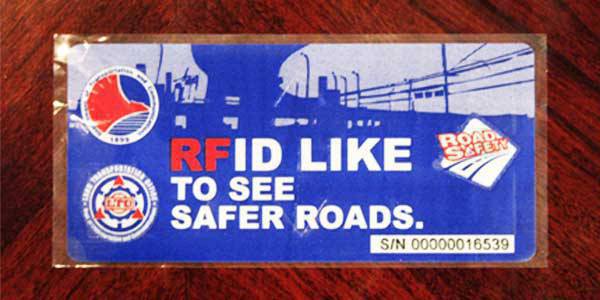 If your horoscope says you will receive P350 sometime this month, don't thank the stars. Just try to recall if you had your car registered early this year as the Land Transportation Office (LTO) is set to return P31-million worth of radio frequency identification (RFID) fees it collected from motorists.
Roughly 90,000 car owners will get a refund for the RFID fee they paid when they registered their vehicles in January, ABS-CBNNews.com reported.
Motorists who paid the RFID fee are asked to present their payment receipts to the LTO for the refund this month. The refund will be made in cash.
It may be recalled that the agency started to implement the RFID system in January, claiming that this will allow the LTO to improve its registration system and even help track vehicle-related crimes like carnapping.
Various transport groups, however, have protested against the issuance of the RFID, saying that it is just an unnecessary financial burden to motorists.
The Supreme Court stopped the LTO from collecting RFID fees early this year.
Would you bother returning to the often hot and crowded LTO to get your P350 back?