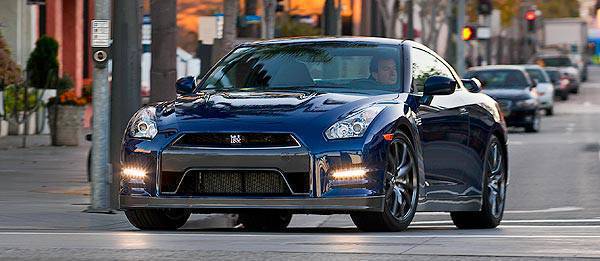 Nissan has decided to bring launch control back to the GT-R with a new name: the R Mode Start Function.
2009GTR.com said a member of the North American GT-R Owners Club managed to get his hand on a 2011 GT-R Owner's Manual and found the pleasant surprise in the document.
With the "R Mode Start Function," the GT-R's initial output is maintained at around 4,000rpm. While this is still slightly less than the 4,500rpm made by the first GT-Rs, it is 500 to 1,000rpms more than that produced by 2009- and 2010-model GT-Rs. These were the GT-R models Nissan emasculated by reprogramming its electronic control unit (ECU) after some 2008-model GT-Rs owners blew their transmissions when they turned off their cars' Vehicle Dynamic Control (VDC) system to enable the launch control system.
The sensitive nature of the GT-R's transmission still remains as the manual still warns the car owner that if the car's data logger records that the VDC was turned off during the period when the powertrain or any drivetrain components were damaged, these will be excluded from the warranty coverage.
As a safeguard for hardheaded GT-R owners, the R Mode Start Function can only be used four consecutive times before the car's ECU disables it to protect the system.
Continue reading below ↓
Recommended Videos