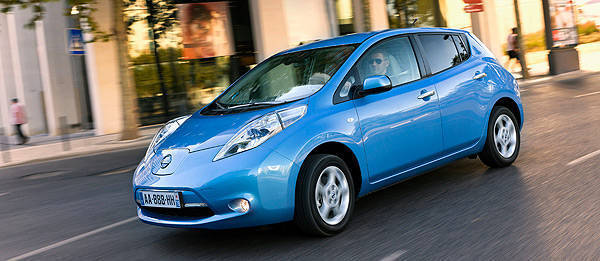 For showing real commitment and leadership by becoming the first major carmaker to launch an all-electric vehicle in the Leaf, Nissan has been named the Greenest Manufacturer of the Year by Green-Car-Guide.com.
According to the news site that is dedicated to environment-friendly motoring, as all manufacturers are increasing their efforts to lower the emissions of their models, Nissan has gone beyond these incremental improvements by launching the Leaf. But besides the environment-friendly benefit of running an all-electric car, the Nissan Leaf was also praised for being "excellent to drive, well designed, and practical for a family."
"Nissan has shown real leadership by launching the world's first all-electric family hatchback," said Green-Car-Guide.com founder and editor Paul Clarke. "However, not only has the company brought the vehicle to market, the Leaf is also an excellent car to drive. It makes particular sense in urban areas, especially London, where there are real air quality issues, and where daily driving distances are generally well within the range of an electric vehicle. Green-Car-Guide.com is pleased to acknowledge Nissan as a pioneer in bringing quality zero-emission vehicles to market on a significant scale."
On top of its environmental credentials, Green-Car-Guide.com also praised the Leaf for being more affordable to run than a conventional petrol or diesel car. With the prices of petrol and diesel expected to continue to rise due to increasing global demand and dwindling oil supplies, the Leaf is likely to become even more of an attractive proposition.
Continue reading below ↓
Recommended Videos