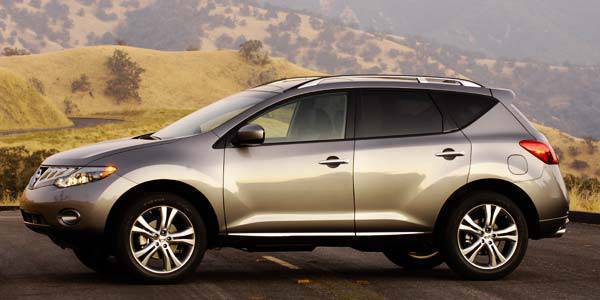 Universal Motors Corp., the distributor of Nissan commercial vehicles in the Philippines, is optimistic the introduction of the second-generation Nissan Murano will lead to the expansion of the midsize sport-utility vehicle (SUV) segment in the local market.
The Nissan Murano Z51, which will be unveiled tonight, is aimed at the young, upcoming and the already-there market as well as to young parents. At P3.1 million, the new Murano aims to go head-to-head against premium crossover vehicles like the Lexus RX.
"This segment is not huge but it will grow only because we came in with an almost perfect vehicle," Universal Motors executive vice president Elizabeth Lee, who said the second-generation Nissan Murano will be sold starting March 26.
Continue reading below ↓
Recommended Videos
The Nissan Murano Z51 variant which will be made available in the Philippines is equipped with a 3.5-liter V6 engine with a maximum output of 260 horsepower, Nissan Motor Limited chief product specialist Youichi Iwamoto said.
While the engine was just slightly modified, Nissan is banking on the refreshed look of the Murano to make it attractive to motorists. Key points in the design include the crossing over of features from Nissan's SUV, car passenger, and unique vehicle designs.
"We decided to keep the main concept of the Murano. The upper body is like that of a Nissan Z sports car and the lower body is that of an SUV," said chief product designer Kinichi Saitou.
The new Nissan Murano also boasts suite-room comfort inside the cabin and a quiet ride with vibration levels reduced by 25 percent. Iwamoto said to achieve a more quiet ride, a larger area of the new Nissan Murano was covered with sound-absorbing material under the carpet.
"I think this is one of the thoughtful things in the Murano that is not found in other vehicles," Lee said. Other specifications of the new Nissan Murano will be released during its launch tonight.
The new Nissan Murano Z51 comes in the new color Tinted Bronze, as well as in existing colors Blonde Silver, Bordeaux Red, White Pearl, Brilliant Silver, and Super Black. Only the black and aluminum color combination for the interior will be made available in the Philippines.