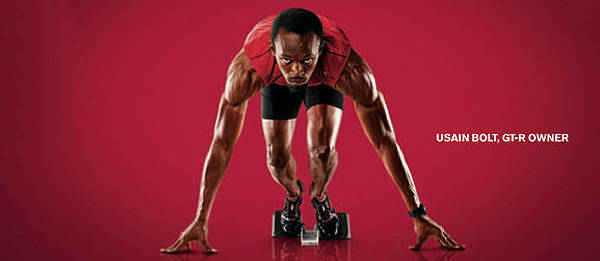 Usain Bolt is the world's fastest man. He currently owns both the world and the Olympic records for the 100m and 200m sprints. As his gift to himself for his world record-setting performance in the 2009 World Championships in Athletics, Bolt bought for himself a Nissan GT-R. As fate would have it, Nissan would tap Bolt for its first-ever global brand campaign three years later.
Titled "WHAT IF_," the campaign will feature Nissan's iconic products and technologies that represent the Japanese carmaker's innovations. It will also include a series of airport billboards featuring Bolt and his Nissan GT-R.
"I was looking on the Internet and I came across the Nissan GT-R, and they (automotive media) were saying it was the best streetcar ever made," said Bolt as he recalled how he made the decision to buy the Nissan supercar. "The GT-R is a wonderful car and it's perfect for me. I love everything about it. I enjoy driving it, and I feel completely safe. That is the key thing for me."
ADVERTISEMENT - CONTINUE READING BELOW ↓
With Bolt as its global frontman, Nissan hopes its high-profile 'WHAT IF_' campaign will provoke consumer curiosity "with intriguing headlines, visually arresting imagery and innovative installations."
The experience will also go online with a dedicated global Facebook fanpage uncovering the strong association between the Nissan GT-R and Usain Bolt, and other similar stories as well.
If you're viewing this on a mobile device and can't see the video, please click here.
ADVERTISEMENT - CONTINUE READING BELOW ↓
Recommended Videos