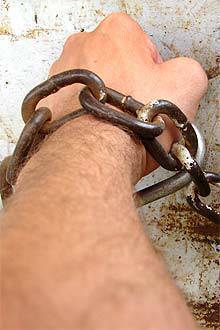 The Philippine National Police – Highway Patrol Group (PNP-HPG) has earned the support of a lawmaker on a call for the Congress to declare car theft as a non-bailable offense.
Approving the police force's proposal would help authorities "effectively combat the crime."
"I understand the frustration of our policemen who give their lives trying to put carnappers in jail, only to find out later that they are out on bail faster than getting them behind bars," Malabon City Rep. Josephine Veronique R. Lacson-Noel said in a statement.
Under the law, car thieves may post bail ranging from P100,000 to P180,000 for their offense. Lacson-Noel said this amount is just "peanuts for a crime with high returns."
Continue reading below ↓
Recommended Videos
Based on an earlier report about the most-stolen vehicles in the Philippines, the PNP-HPG said a vehicle worth about P1.3 million, when relatively new, may still be sold at half its price. This makes car theft an attractive option for criminals.
"They won't hesitate to kill or maim just to get away scot-free so they could continue with their 'lucrative,' albeit illegal, activities," Lacson-Noel said. "It is our duty to our citizens to ensure that we are able to protect their right to feel safe in their own neighborhood. We need to amend the law if only to provide higher protection to our policemen and our citizens."
Cases of car theft from January to September stood at 6,000, roughly 30 percent lower than the reported incidents in the same months last year. Do you think making car theft a non-bailable offense would help curb this crime?
Photo by bigevil600 via SXC.hu