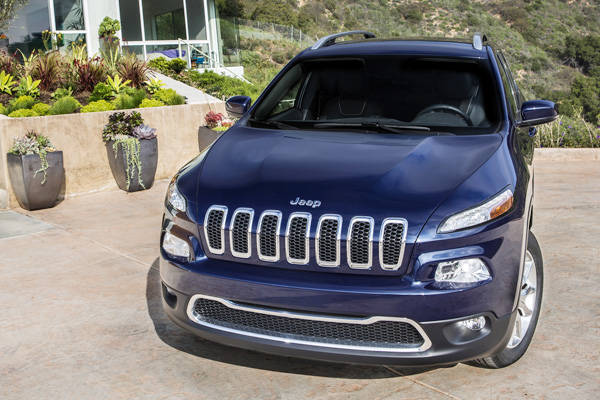 If you're into SUVs, you certainly know the legendary Jeep Cherokee nameplate--either the 1974-1983 SJ series or the 1984-2001 XJ series. It's one of the most macho sport-utes during its time, until it was killed in 2001 after Chrylser had merged with Daimler. As you know, it was replaced by the rather bland and underachieving Liberty in 2002.
Good thing Chrysler--no longer in bed with its former German affiliate--has realized that the Cherokee has so much more attitude and heritage than the Liberty. And so the American carmaker is retiring the latter and bringing back its iconic SUV for the 2014 model year. The photos you see here are among the first few images that Chrysler has released to the media, before the vehicle's formal presentation at the New York International Auto Show this March.
According to Chrysler, the 2014 Cherokee "will be built in the United States at Chrysler Group's Toledo Assembly Plant in Toledo, Ohio, and will arrive in dealer showrooms in the third quarter of this year."
You'd be blind not to notice the radically changed exterior of the new Cherokee. Out is the famous boxiness and in comes this full-figured, voluptuous body. Do you like this better? Or should Jeep have retained the squarish angles of the previous Cherokees? Type out your comments below.
Continue reading below ↓
Recommended Videos