More than 1,000 motorists were reportedly caught violating the Metropolitan Manila Development Authority's (MMDA) new rule on the use of motorcycle lanes.
The MMDA has designated lanes along Macapagal Avenue in Pasay City and along Commonwealth Avenue in Quezon City for motorcycle riders. Use of the lanes is expected to reduce the number of accidents involving motorcycle riders.
Motorcycle lanes were revealed last week and the MMDA is currently conducting a dry run on its implementation.
On the first day, from 6am to 5pm, the MMDA reportedly caught 1,154 motorcycle riders driving outside their designated lanes.
Motorists expressed mixed reactions over the use of motorcycle lanes. Some were surprised while others believe they are more prone to danger in the designated lanes.
The MMDA, however, believes that this will be an effective way to prevent motorcycle-related accidents. After this week's dry run, the agency will start charging fines on violators.
Click on the image below for the full report on ABS-CBNnews.com.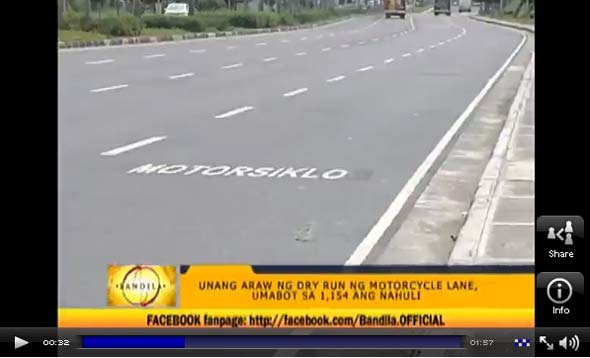 Continue reading below ↓
Recommended Videos