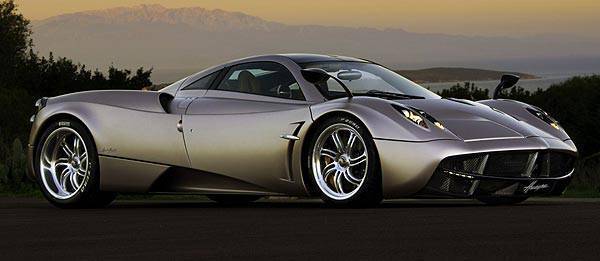 It's been a year since Pagani first unveiled the Huayra at the 2011 Geneva Motor Show yet the Italian supercarmaker has just announced that it is set to begin the production of its latest supercar.
According to Pagani, its five prototypes of the Huayra have been through 700,000 kilometers of dynamic tests in a variety of climates, confirming the expectations Pagani Automobili and its technical partners have set out to achieve for the supercar. On top of Pagani's claims that the Huayra has the lowest carbon dioxide emission and fuel consumption of any of the existing 12-cylinder supercars, the carmaker has also confirmed that it has already received "over 85 confirmed orders" for the Zonda's successor.
Besides being given its Euro 5 emission certification for the Huayra in November 2011 and its continuing work on the United States market version, Pagani is also in the midst of completing its new production facilities, which it hopes to finish sometime this year. Once it's fully operational, Pagani is confident it can meet the higher demand coming from its new markets like China, India, Japan, Taiwan and the US.
"We are very enthusiastic about the public's reception of the newborn Pagani Huayra. It has always been our intent to unite art and technology and our customers and car enthusiasts were able to see these values that accompany us every day in the Huayra. All this is further confirmation of our approach to combine art and science by the means of meticulous research," said Horacio Pagani, the founder and chief designer of Pagani Automobili.
Continue reading below ↓
Recommended Videos
[gallery]740[gallery]