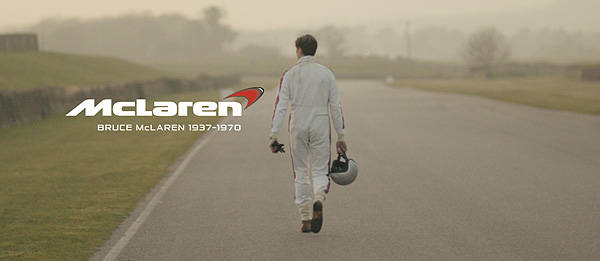 McLaren is celebrating its 50th anniversary by releasing a series of short films, with the first one focusing on its simple and very human history--specifically that of its founder, Bruce McLaren.
Directed by music-video maker Marcus Soderlund, the short film follows the ghost of McLaren as he retraces the scene of his crash at the Goodwood Circuit in 1970, which took his life at the age of 32, five years after he had established what is now known as McLaren Racing.
Quite poignantly, the short film ends with McLaren's words, which referred to the death of Timmy Mayer, one of the team's first drivers and his teammate in the 1964 Tasman Series:
"As I always said, to do something well is so worthwhile that to die trying to do it better cannot be foolhardy. Indeed, life is not measured in years alone but in achievement."
"McLaren's history is long and storied, but McLaren's legacy is harder to define--and that's because it's still being vividly written every day by the dedicated men and women who work at the McLaren Technology Center," said McLaren Group and McLaren Automotive executive chairman Ron Dennis. "Bruce McLaren wrote the beginning of the story, and the legend is going to continue for many years to come. I'm only a chapter, not the book, and I want other people to come in and write their own chapters as time goes by. This is a book that's still being written, and that, perhaps, is the greatest legacy of McLaren."
If you're viewing this on a mobile device and can't see the video, please click here.